Markets move higher despite local spikes in Covid-19 cases
Most major markets were in positive territory for the week as the S&P 500 came within 0.2% of its all-time high before falling back, writes Ian Slattery.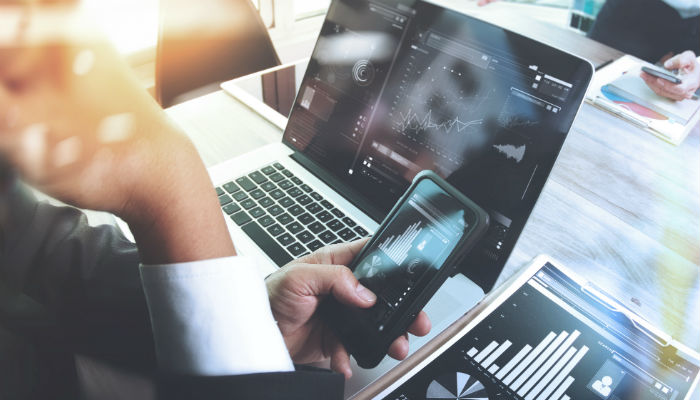 A weaker dollar dampened returns for Irish investors in US assets. Markets got a brief boost on a Russian announcement that a vaccine (labelled 'Sputnik') had been approved, although enthusiasm waned as concerns over the approval process emerged.
In Europe, officials in France, Italy, and Spain have rolled back the relaxing of some restrictions, acknowledging that cases are rising once again.
In general, high-frequency indicators signal slowdown as virus case numbers show a resurgence. In the US, there are growing concerns for the consumer as politicians continue to negotiate on an aid package - the economy does not look able to stand on its own two feet at this juncture. Even with President Trump ordering to reinstate the supplemental unemployment benefits at $400 per week, consumers may pull back on consumption in the near-term on the back of the growing uncertainty.
Nancy Pelosi has also recalled the House of Representatives to vote on protections for the US Postal Service as tension on the subject mounts. There are concerns that this could spill over into stimulus talks.
Commentary from the Federal Reserve last week continued the recent trend of emphasising the role that fiscal support can play in a sustained recovery. US economic data was positive, with retail sales rising once again, albeit much lower than the surges seen in June and July. Chinese economic data jumped sharply in Q2 and a more modest gain for the second half of the year now forecast – positive GDP growth for 2020 as a whole is plausible.
Equities
Global markets moved up last week, by 1.0% in local terms and 0.5% in euro terms. Closer to home, Ireland was up by 2.0%.
Fixed Income & FX
The US 10-year yield finished at 0.69% last week. The German equivalent finished at -0.43%. The Irish 10 year bond yield finished at -0.08%. The Euro/US Dollar exchange rate finished at 1.19, whilst Euro/GBP finished at 0.90.
Commodities
Oil finished the week at $42 per barrel. Gold finished the week at $1,954 per troy ounce up 28.8% year to date in local terms and 21.7% year to date in Euro terms. Copper finished the week at $6,377 per tonne.
The week ahead
Wednesday 19th August
The minutes of the most recent Fed meeting are released.
Thursday 20h August
Weekly US jobless claims which has become closely watched are published.
Friday 21st August
PMI data from the US, Eurozone and UK all go to print.
Related articles
Filter by category
Follow us on
Sign Up Here
For promotional offers, news, updates and access to exclusive reports from Zurich
Your answer has been successfully submitted. Thank you for your participation.
An error has occurred attempting to submit your answer. Please try again.