10 smart questions to ask when viewing a house to buy
Buying a house can be an exciting time, it can also be stressful. So being prepared and taking a step-by-step approach can help alleviate the stresses and make the process more manageable.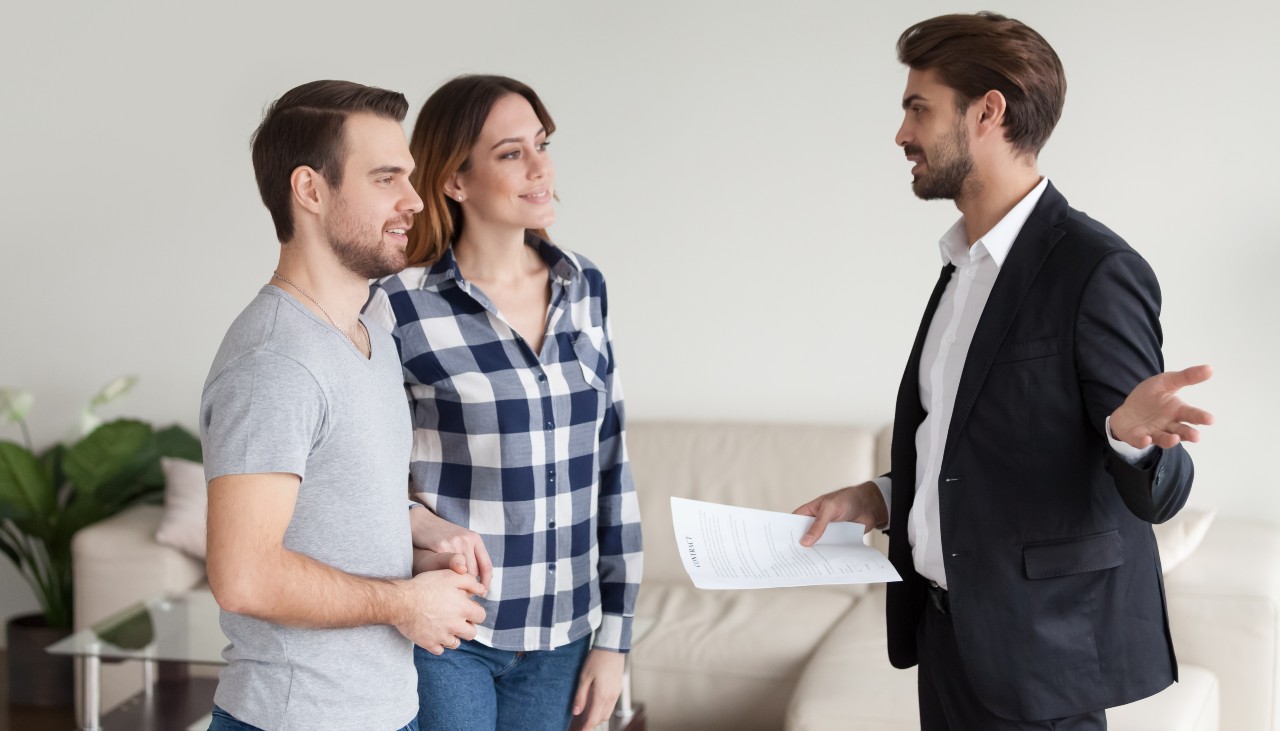 If you are planning on buying a house it's important to get the most out of any house viewings you have lined up. Be prepared and ask the right questions to the owner or agent selling the house so that you have all the information needed to either make an offer or walk away (check out our guide to buying a house in Ireland if you are currently in the process).
Here is a list of questions you should ask when viewing a house to buy and why these questions will help you make an informed decision before making an offer:
1. How long has the house been on the market?
It's always a good idea to ask the agent or vendor how long the property has been on the market. Given the pace that properties are being sold in Ireland currently, it's important to understand if the property has been on the market for a few months why that is. Is there a problem with the building or the area? Although an engineer's report will tell you if there are any structural issues, it's a good idea to know if there are any problems before getting too invested in the property and paying for and engineers report.
2. Has there been much interest in the property?
Asking the vendor if there has been much interest in the property and if there have been many viewings to date, is a good way to gauge interest in the house. You can also ask if there have been any offers so far. If there have been offers you can ask how much, and you can also check the seller's appetite for any potential offers. If there are any offers and if you know how much the offer is for, at least then you have a good idea of what's in budget for you and how far you would be prepared to go to make an offer yourself.
3. What is the area like?
Although it's important to do your own research into an area, it's also a good idea to ask the estate agent too. If you have or are planning to have children, what are the schools like in the area? If you are commuting to work, what are the options with regard to driving, cycling or taking public transport? What are the neighbours like and what if any is crime like in the area? Another good tip if you are interested in the house is to drive by at different times of the day to see activity in and around the area during the day and at night time.
4. How long have the owners lived here and why are they moving?
Any insights into why the owners are moving could be crucial. It could be that they have outgrown the house or want to downsize. If the owners are moving out after only living in the property for a short period, it could be a red flag that something is wrong with the property or that there are issues with neighbours or the area.
5. How old is the house and have there been any renovations or building work done?
A lot of people query how long the house has been on the market and why the owners are selling, but questions around the structure, any damage and any work done on the house is crucially important. What condition is the roof in, do windows and doors need to be replaced, how old is the boiler – these questions should help identify if work needs to be done and the potential costs associated. When viewing the house, check for cracks and damp or discoloured walls and ceilings as this could mean there is damp or subsidence issues in the house. Musty smells could also indicate mould or damp. Although your engineers report will identify if there are any areas of concern, a quick check yourself is a good starting point.
6. Has the correct planning permission been given for any extensions to the house?
In Ireland you can build an extension onto a house up to 40sq ft without the need for planning permission*. However, if the sellers have extended the house over that size you will need to make sure the correct planning permission was granted. If the correct planning wasn't given you might have to tear it down so it's essential that you know where you stand with any extension to the building.
7. What is the BER rating on the house?
A BER cert is compulsory when selling a house so make sure you ask what the BER rating is. The BER rating is graded from A-G, with A being the most energy efficient and G being the least energy efficient. If the BER rating is between E1 and G on the scale, it could mean you will have to invest in things like insulation, windows, and doors etc to get the energy rating up. A warmer and more energy efficient home can greatly reduce your energy costs so it's an important factor to consider because you don't want to be burdened with high energy bills. For tips on how to improve your BER rating check out our blog here.
If your home has a BER rating of A or B, you can save 5% on your home insurance. Find out more here.
8. How much will your utility bills be?
Heating a home is a cost to factor in, make sure to ask how old the heating system is when viewing the house. It might also be worth asking how much utilities such as electricity and gas cost. Even a rough idea can give you an indication of what to expect your bills to be. Another important question to ask the agent is about broadband in the area. If they don't know you can ring broadband providers and give them the Eircode of the property to check.
9. What is or isn't included in the sale?
You will want to know what you will get for your money, so ask what's included in the sale of the house. Things like garden sheds, fixtures and fittings and the boundary lines of the property are good to know. Is the seller leaving any furniture in the house or would you prefer the house to be completely emptied before you move in?
10. When are the sellers planning to move?
Understanding where the sellers are in their house moving journey is a good question to ask. If they are ready to move then it bodes well for an uncomplicated and quick sale, but if they are in a chain then it might take more time and be a bit more complicated before the sale goes through.
Mortgage requirements
Anyone taking out a mortgage is required by their lender to have mortgage protection in place. Many people take up a policy with their mortgage provider, but it's worth considering Zurich for your mortgage protection cover. We provide competitive cover so that you can save money at a time when you're likely to already be financially stretched. Find out more about Zurich mortgage protection.
*Source: Citizens Information
Get a mortgage protection quote Get a home insurance quote
Related articles
Filter by category
Follow us on
Sign Up Here
For promotional offers, news, updates and access to exclusive reports from Zurich
Sending Response, please wait ...
Your response has been successfully submitted.
An error has occurred attempting to submit your response. Please try again.