10 Tips For Moving House Efficiently
Moving house can be a stressful time but it doesn't have to be. With some useful tips to hand, you can pack up and move to a new house while minimising the hassle.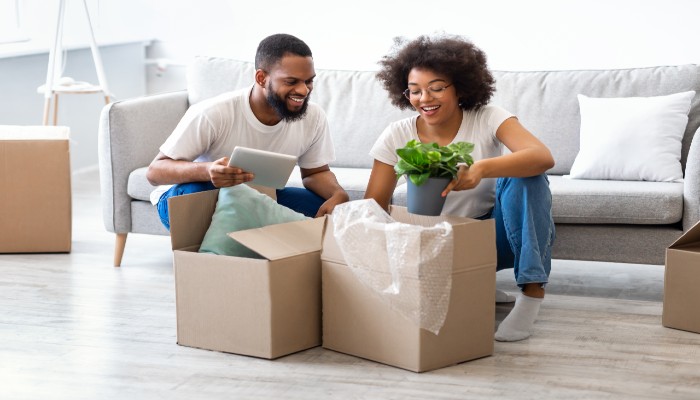 Moving house doesn't have to be stressful. Here are some useful tips to help you move to a new home with ease.
Declutter: Before you start packing, have a big clean out and get rid of anything you don't want to bring to your new home. Clothes and household items can go to charity shops, recycling centres can take certain items that no longer have a use, and anything that you can sell on, should be sold as soon as possible. Don't forget to clear out lofts, sheds, storage rooms and outside spaces.
Removal company: If you are planning on using a removal company book them in as soon as you know your move date to ensure you get a good price and the date you need. The removal company will need to know what they are required to move before they can give you a quote. This is also a good time for you to decide what is and isn't going to your new home.
Boxes: Start getting boxes and containers ready for packing. You could call to your local supermarket and see if they have any that they can give to you for free.
Start packing: As soon as you can get started on packing the better. If you need to come up with a room to room inventory to get started, do as this can then be used when you unpack too.
Label: It's a good idea to label boxes so you know what the boxes contains, particularly if there are fragile items. Again, this will make your life a lot easier when it comes to unpacking.
Prioritise: Start by packing away items you won't need in the lead up to the move. Leave packing everyday items until a day or two before the actual move.
Utilities: If you can sort out your new utility bills such as gas, electricity, broadband etc, before you move you will be all set up and ready to go when you move in. Likewise, if you can cancel your utilities in the old home you will save yourself the time and hassle of cancelling them when you've moved.
Visit your new area: If you have time to drop by to the new area you will be moving to you will be able to suss out parking for yourself and the removal van. You can also check how large items will be moved into the house and the access points such as a connecting garage or side entrance.
New address: In advance of your move update things like your bank, car and home insurance with your new address. Changes like the Buildings and Contents Sum Insured value are important as they reflect the level of risk underwritten by your insurance company and the level of premium charged to you. Not transferring the insurance ahead of the move could expose you to not being covered if something happens to your new home before you've even moved in. You can also set up with An Post so that all your post gets redirected to your new address.
Survival kit: Pack a small bag with your essential items so you have anything important such as medicine close to hand.
About: How do you better protect your world?
Having your property and possessions protected by Zurich's home insurance comes with the peace of mind that should the worst happen, we'll be there to help when you need us.
Related articles
Filter by category
Follow us on

Sending Answer, please wait ...
Your answer has been successfully submitted. Thank you for your participation.
An error has occurred attempting to submit your answer. Please try again.