Rate expectations rise
Markets move higher as positive job reports shifts rate expectations, while commodities such as oil and gold where down slightly. Ian Slattery reports.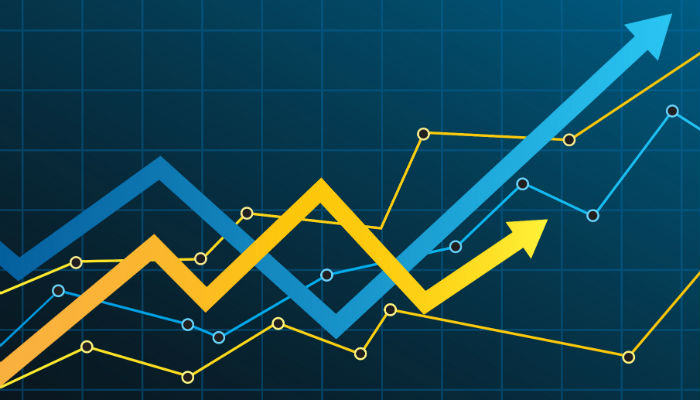 Markets began the week strongly, as US markets hit a record high on the back of optimism regarding the US and China trade deal. However, a better than expected jobs report hit hopes of a rate cut in the US, which subsequently pared gains for equity markets for the week.
Some 224,000 jobs were created in the US during June, with the unemployment rate rising slightly to a still low 3.7%. The outlook for the Federal Reserve still remains 'dovish' but the employment numbers have added some ambiguity to the amount of rate cuts we might see stateside throughout 2019.
Other economic data was mixed around the globe with factory orders in Germany coming in below expectations, whilst manufacturing data in the US held up better than forecast.
Finally, last Monday the current US economic expansion entered its 121st month, marking the longest (although not the strongest) expansion in modern American history.
1 Week Return

28.06.19 to 05.07.19

Year to Date Return

31.12.18 to 05.07.19

Local Currency

Euro

Local Currency

Euro

World

0.6%

1.5%

17.1%

19.3%

US

0.9%

1.4%

19.6%

22.1%

Europe

0.6%

0.6%

16.4%

16.4%

Ireland

1.3%

1.3%

18.9%

18.9%

UK

0.7%

0.4%

11.7%

12.1%

Japan

0.3%

0.8%

7.1%

10.8%

Hong Kong

2.2%

2.9%

17.0%

20.0%

Corporate Bonds

0.2%

0.2%

6.0%

6.0%

Sovereign Bonds

1.2%

1.2%

10.4%

10.4%
Equities
Another positive week for equities, which were helped by a weakening euro currency which saw global markets in euro terms up 1.5%. Hong Kong led markets higher, up 2.9% for the week in euro terms.
Fixed Income & FX
The US 10-year yield was up slightly over the week, closing at 2.03% from 2.01%, as the positive jobs report sent yields slightly higher. The German equivalent was down once again at -0.37. The Euro/US Dollar exchange rate finished at 1.123, whilst Euro/GBP remained at 0.896.
Commodities
Oil slipped last week, and finished the week at $57.5 per barrel. Gold also finished the week slightly down at $1,405 per troy ounce. Copper finished the week up at $5,890 per tonne.
The week ahead
Wednesday 10th June: The latest FOMC meeting minutes are released, and Chinese inflation data also goes to market.
Thursday 11th July: US inflation data is released, with prices expected to rise 1.7% (YoY).
Friday 12th June: The Chinese trade balance along with US purchasing price data goes to print.
Related articles
Filter by category
Follow us on
Sign Up Here
For promotional offers, news, updates and access to exclusive reports from Zurich

Sending Answer, please wait ...
Your answer has been successfully submitted. Thank you for your participation.
An error has occurred attempting to submit your answer. Please try again.