Risk assets fall on virus concerns
The S&P 500 recorded its fastest correction in history, according to Deutsche Bank Global Research. All sectors within the S&P 500 suffered a correction, with energy stocks faring the worst due to falling oil prices. Ian Slattery reports.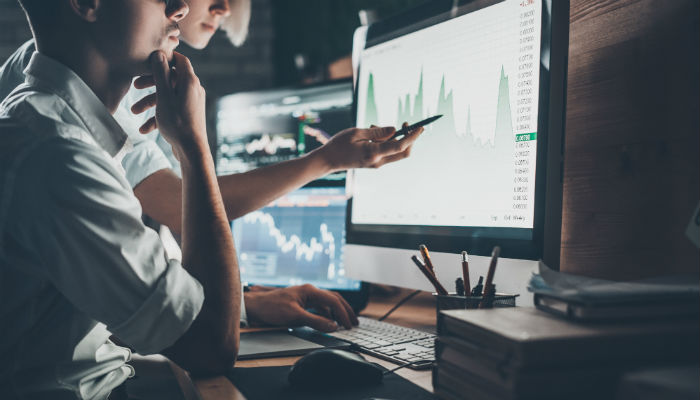 Communication services stocks held up the best, helped by earnings growth in Netflix shares. Macroeconomic data released on Friday showed activity in China's factory sector contracted sharply in February.
The manufacturing purchasing managers' index plunged to 35.7 and the no-nmanufacturing number also fell to its lowest ever level. Elsewhere, French President Emmanuel Macron is under pressure over a decision to push through pension reforms and, over in Israel, voters head to the polls for the third time in less than a year.
US ISM manufacturing statistics and some final readings of European PMIs are due, while it's a quieter week in terms of corporate earnings. Asian stocks and European equity futures climbed Monday amid signs of support from central banks.
1 Week Return

24.02.20 to 02.03.20

Year to Date Return

31.12.19 to 02.03.20

Local Currency

Euro

Local Currency

Euro

World

-8.1%

-9.2 %

-9.2%

-7.2%

U.S.

-8.5%

-10.3%

-8.3%

-7.1%

Europe

-8.2%

-8.2%

-8.4%

-8.4%

Ireland

-7.9%

-7.9%

-9.4%

-9.4%

U.K.

-8.0%

-11.0%

-12.9%

-15.0%

Japan

-9.5%

-9.0%

-11.1%

-9.3%

Hong Kong

-1.8%

-3.6%

-5.8%

-4.5%

Corporate Bonds

-0.5%

-0.5%

0.5%

0.5%

Sovereign Bonds

0.2%

0.2%

4.3%

4.3%
Equities
All major markets were down last week with global markets falling by -8.1% in local terms and -9.2% in euro terms. Japan led the fall and was down by -9.5% in local terms and -9.0% in euro terms.
Fixed Income & FX
The US 10-year yield finished at 1.10% last week. The German equivalent finished at -0.63%. The Irish 10 year bond yield remained at -0.19%. The Euro/US Dollar exchange rate finished at 1.11, whilst Euro/GBP finished at 0.87.
Commodities
Oil continued to fall finishing at $46 per barrel. Gold fell to $1,606 per troy ounce and copper decreased to $5,617 per tonne.
The week ahead
Monday 2nd March:
US ISM manufacturing data for February released
Tuesday 3rd March:
Eurozone Preliminary CPI data for February released
Saturday 7th March:
Chinese trade balance data released
Related articles
Filter by category
Follow us on
Sign Up Here
For promotional offers, news, updates and access to exclusive reports from Zurich
Your answer has been successfully submitted. Thank you for your participation.
An error has occurred attempting to submit your answer. Please try again.