What is a sinking fund and how to create one for yourself?
Sinking funds are a great way to save up for large expenses by setting aside small amounts each month. In this article we are going to explain what sinking funds are, how you can create one and how they can help with your yearly expense planning.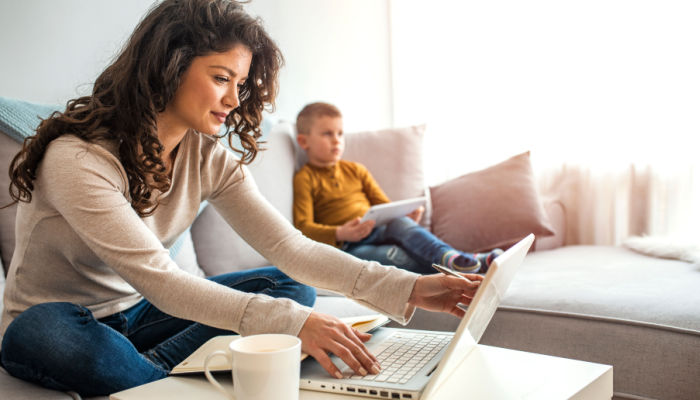 Zurich has been meeting the financial needs of people in Ireland for over 40 years. Our award-winning* investment team, in Dublin, is responsible for funds under management of approximately €28.4 billion, of which pension assets amount to €17.4 billion**. And more than 23,000 people in Ireland have a savings plan with Zurich***.
So, what is a sinking fund and how can you benefit from having one? In this article we are going to cover:
What is a sinking fund?
How is it different from a savings fund?
What's the difference between a sinking fund and an emergency fund?
How can you create a sinking fund?
How can you plan ahead with multiple sinking funds?
What is a sinking fund?
A sinking fund is a pot of money created by setting aside money regularly to pay for planned yearly expenses.
Sinking funds are an excellent way to save up for expenses without having to worry about coming up with the entire lump sum all at once. Sinking funds can also help alleviate some of the strain when managing your regular outgoings.
For example, if you need to spend money on a few items, rather than spend all your savings all at once, you can spread the costs out over several months and make your purchase when you are ready.
This strategy gives you the ability to save small amounts of money each month that would otherwise be spent on something else and is a great way of planning your monthly and yearly expenses.
How does a sinking fund differ from a savings account?
The goal of a sinking fund is to build a lump sum to be used for paying a debt or an upcoming expense. Using sinking funds is a strategy that spreads the cost of a certain known expenditure, over time. This is in contrast to savings which are money in excess that you set aside after your expenses are paid.
When calculating your budget, sinking funds can help you manage your expenses. After your expenses are paid out, the remaining income you have available is your savings.
What's the different between a sinking fund and an emergency fund?
The difference between an emergency fund and a sinking fund is subtle but there is a difference. An emergency fund is a lump sum set aside to cope with unforeseen expenses. An emergency fund usually comes out of your savings, whereas a sinking fund is saving for a planned expense.
An example of this is if you know you'll have to pay for car maintenance in order to pass your mandatory car inspection, i.e your car NCT test. This is a planned expense that you can foresee and which you can use your sinking fund for. A flat tyre on the other hand is an unplanned expense which will be covered with an emergency fund.
How to create a sinking fund
List all of your yearly or large expenses: The first thing you need to understand is your yearly incomings and outgoings and decide how much money you'll be able to put aside each month to help you meet your sinking fund goals. Once you understand how much you can afford to save into your sinking fund after paying for your expenses and outgoings, you can set your sinking fund goal. Our handy guide on how to create a budget can help you with this step.
Decide what you want to start saving money for: Deciding what your sinking fund goal is will depend on each individual. Could you be saving for planned home improvements? Are you getting married or planning a dream holiday? Perhaps your child's college fees will be due or indeed you might be planning further education for yourself. Whatever your goal, is pick one and work out how much you will need to save into your sinking fund to meet that goal.
Pay off your debts: If you have any outstanding bills or debts such as credit card bills or overdrafts, make a conscious decision to pay them off on time and in full. This will mean you can better organise your outgoings and prepare for starting to save. Our financial goals blog has plenty of tips to get you into the habit of saving.
Spread the cost and budget accordingly: Spread the cost of the expense over multiple months in advance of when you will need the money to cover your outgoing. By setting aside a small amount of money on a regular basis to pay for the expense, it will be easier to manage your savings. You can also use our budget spreadsheet to help you calculate your new monthly budget.
Plan ahead with multiple sinking funds
The better you can plan for your upcoming expenses the more peace of mind you'll have. There is no limit to the number of sinking funds someone can have. How many sinking funds you have will depend on what you are saving for and how much you can afford to put into each fund. However, the less sinking funds you have on the go at the one time, the easier it might be to manage your savings and reach your goal.
Sources:
*Investment Provider Excellence Award, Brokers Ireland, 2022; Pension Provider Excellence Award, Brokers Ireland, 2022
**Zurich as at 31st December 2022
***Zurich, May 2020.
The information contained herein is based on Zurich's understanding of current Revenue practice as at 01 June 2023 and may change in the future.
Warning: Past performance is not a reliable guide to future performance.
Warning: Benefits may be affected by changes in currency exchange rates.
Warning: The value of your investment may go down as well as up.
Warning: If you invest in these products you may lose some or all of the money you invest.
Related articles
Filter by category
Follow us on
Sign Up Here
For promotional offers, news, updates and access to exclusive reports from Zurich

Sending Answer, please wait ...
Your answer has been successfully submitted. Thank you for your participation.
An error has occurred attempting to submit your answer. Please try again.