Stocks rally on cooler data
Last week saw US equities rally as interest rate expectations eased and the labour market appeared to cool, writes Ian Slattery.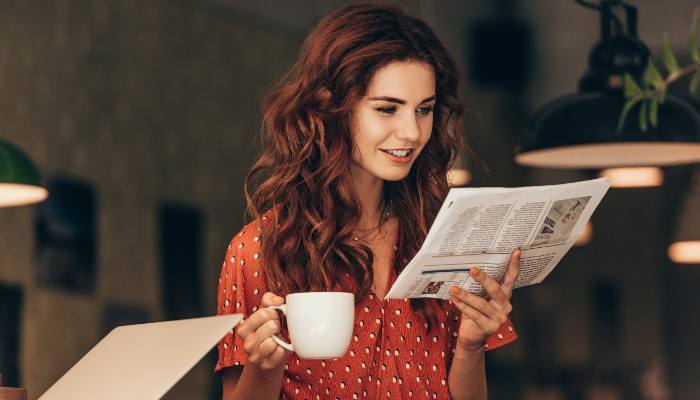 On Wednesday, the Federal Reserve held its November policy meeting where the FOMC decided to hold interest rates steady. A 'no change to rates' scenario was broadly in line with expectations, however the ensuing policy statement and comments from Fed Chair Jerome Powell were perceived as quite dovish in nature, with Powell being specifically upbeat when speaking on the area of wage gains. The market reacted to this positively, with growth stocks showing strong performance.
On Friday, sentiment was complimented by cooler labour market data releases. Data issued by the Bureau of Labor Statistics showed that hiring figures for October were lower than expected with employers adding 150,000 jobs in October. The report also showed that unemployment has risen to its highest level since early 2022 now standing at 3.9%.
Long term bond yields, which have been particularly elevated throughout the cycle, decreased in line with lower rate expectations giving fixed income investors some reprieve.
In Europe stocks also rebounded, largely driven by developments in the US. Positive sentiment was aided by the release of Eurozone Consumer Price Index (CPI) figures on Tuesday. The results showed that Inflation across the Eurozone dropped to a two-year low of 2.9% in October, below expectations and down from 4.3% in September.
Data also showed that Gross Domestic Product (GDP) figures contracted in Q3 of 2023, declining by 0.1%. This followed news that Germany, Europe's largest economy, also saw its GDP contracted by 0.1%.
Although slowing growth indicates lower inflation, investors have begun to consider whether the growth outlook may increasingly become an issue in the region. In the UK, the Bank of England decided to hold rates steady, keeping interest rates at 5.25%.
Equities
Global stocks were up last week by 3.5% in euro terms and down by 4.6% in local terms. Year-to-date global markets are up 11.7% in euro terms and 12.4% in local terms. The US market, the largest in the world, finished up 3.6% in euro terms and 4.7% in local terms.
Fixed Income & FX
The US 10-year yield finished at 4.59% last week. The German equivalent finished at 2.70%. The Irish 10-year bond yield finished at 3.13%. The Euro/US Dollar exchange rate finished at 1.08, whilst Euro/GBP finished at 0.87.
Commodities
Oil finished the week at $82 per barrel and is up 1.7% year-to-date in euro terms. Gold finished the week at $1,987 per troy ounce and is up 8.5% year to-date in euro terms. Copper finished the week at $8,096 per tonne.
The week ahead
Wednesday 8th November
German CPI figures are published.
Thursday 9th November
US Initial Jobless Claims goes to print.
Friday 10th November
US GDP figures released.
Warning: Past performance is not a reliable guide to future performance.
Warning: Benefits may be affected by changes in currency exchange rates.
Warning: The value of your investment may go down as well as up.
Warning: If you invest in these products you may lose some or all of the money you invest.
Related articles
Filter by category
Follow us on
Sign Up Here
For promotional offers, news, updates and access to exclusive reports from Zurich
Sending Response, please wait ...
Your response has been successfully submitted.
An error has occurred attempting to submit your response. Please try again.