US and China trade issues continue
Trade tensions between the US and China continued to escalate last week, as China responded to the latest sanctions from the US with reciprocal tariffs on $60bn worth of US exports.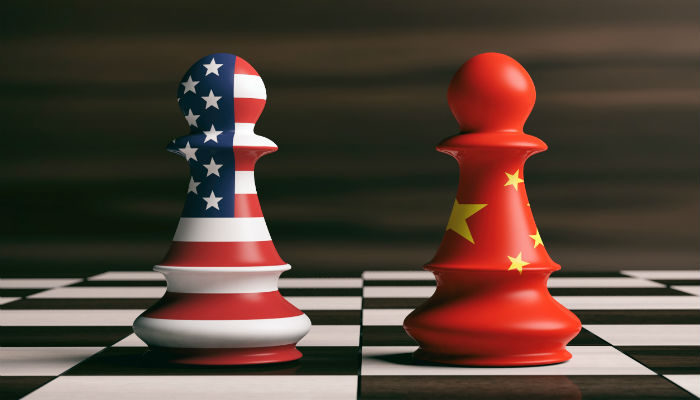 There are reports that President's Xi and Trump will meet at the upcoming G20 summit and that the US has also delayed implementation of proposed auto tariffs. Renewed optimism towards the end of the week helped to shave losses.
Chinese data also disappointed as industrial production and retail sales both missed expectations to the downside. US data, including retail sales and manufacturing output, was also mixed and the week's events has stoked fears of a global economic slowdown. Treasury yields in general fell (price and yield hold an inverse relationship) on the concerns which also leads to growing expectations of a rate cut from the Federal Reserve.
1 Week Return

10.05.19 to 17.05.19

Year to Date Return

31.12.18 to 17.05.19

Local Currency

Euro

Local Currency

Euro

World

-0.5%

0.3%

12.3%

15.1%

US

-0.8%

-0.1%

14.3%

17.5%

Europe

1.4%

1.4%

13.2%

13.2%

Ireland

0.7%

0.7%

16.4%

16.4%

UK

2.1%

0.5%

8.7%

11.4%

Japan

0.3%

0.9%

4.6%

7.2%

Hong Kong

-1.7%

-1.1%

11.0%

13.7%

Corporate Bonds

0.3%

0.3%

3.6%

3.6%

Sovereign Bonds

0.7%

0.7%

4.5%

4.5%
Equities
The MSCI World held steady, down slightly in local terms but up overall in euro terms. Europe and the UK were the best performers over the week delivering 1.2% and 0.5% respectively, and the influential US market was down slightly at -0.1% in euro terms.
Fixed Income & FX
The US 10-year yield ticked lower again during the week, moving to 2.39% from 2.47%.The German equivalent remained in negative territory at -0.1%. The Euro US Dollar exchange rate remained unchanged on the previous week at 1.12, whilst Euro/GBP was at 0.88.
Commodities
Oil gained on the previous week, finishing the week higher at almost $63 per barrel. Gold and Copper prices both fell, finishing the week at $1,277 per troy ounce and $6,033 per tonne respectively on the back of continued trade tension concerns.
The week ahead
Tuesday 21st May
US existing home sales published.
Wednesday 22nd May
US FOMC minutes released, UK CPI numbers published.
Thursday 23rd May
Eurozone PMIs & European Parliament election voting begins.
Related articles
Filter by category
Follow us on
Sign Up Here
For promotional offers, news, updates and access to exclusive reports from Zurich
Your answer has been successfully submitted. Thank you for your participation.
An error has occurred attempting to submit your answer. Please try again.