US stocks rise on strong economic data
Last week saw US stocks reach their highest level in 2023 as economic indicators surprised to the upside, writes Ian Slattery.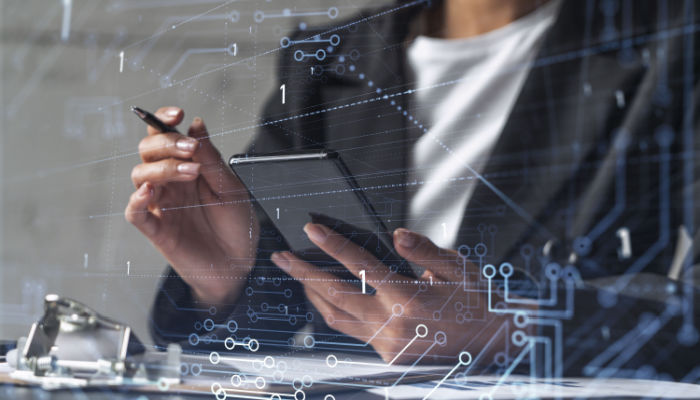 On Friday, data from the US Labour Department showed that non-farm payrolls increased by 339,000 in May. This came despite economists' expectations of a 190,000 figure. The report displayed a surprisingly strong labour market in the US, with many investors taking the news positively although there were some reservations in terms of interest rate expectations.
US economic strength makes it more likely for the Federal Reserve to continue its rate hiking policy to curb inflation. The benchmark US 10 Year Treasury yield finished the week at 3.68%. After weeks of negotiations and uncertainty in Washington, last week also saw the passage of a deal between Republicans and Democrats to raise the debt ceiling. The agreement which suspends the US debt limit until 2025, and curbs government spending, was passed in the US House of Representatives and the Senate last week. President Joe Biden subsequently signed the Bill on Saturday. In the Eurozone, stocks were down slightly, returning -0.3% for the week.
Last Wednesday saw the release of May Consumer Price Index data from Eurostat. The report showed that inflation in the 20-member bloc is now at its lowest level since early 2022. The figure for May came in at 6.1% down from 7.0% the previous month.
Investor sentiment was positive as a result, however the European Central Bank continued to signal that inflation remained too high, and more rate rises were likely.
Stocks in the Asia Pacific region also benefitted from news of a US debt ceiling agreement however weaker than expected Chinese Purchasing Managers Index and a slower than expected post covid recovery in the region has seen muted returns in 2023.
Equities
Global stocks were up slightly last week by 1.4% in euro terms and up 1.5% In local terms. Year-to-date global markets are up 10.8% in euro terms and 11.2% in local terms. The US market, the largest in the world, finished at 1.7% in euro terms and 1.8% in local terms.
Fixed Income & FX
The US 10-year yield finished at 3.68% last week. The German equivalent finished at 2.38%. The Irish 10-year bond yield finished at 2.82%. The Euro/US Dollar exchange rate finished at 1.07, whilst Euro/GBP finished at 0.87.
Commodities
Oil finished the week at $72 per barrel and is down -10.2% year-to date in euro terms. Gold finished the week at $1,962 per troy ounce and is up 7.5% year to-date in euro terms. Copper finished the week at $8,331 per tonne.
The week ahead
Tuesday 7th June
Japanese GDP figure is released.
Wednesday 8th June
US Initial Jobs Report is released.
Thursday 9th June
Chinese CPI Report is issued.
Warning: Past performance is not a reliable guide to future performance.
Warning: Benefits may be affected by changes in currency exchange rates.
Warning: The value of your investment may go down as well as up.
Warning: If you invest in these products you may lose some or all of the money you invest.
Related articles
Filter by category
Follow us on
Sign Up Here
For promotional offers, news, updates and access to exclusive reports from Zurich

Sending Answer, please wait ...
Your answer has been successfully submitted. Thank you for your participation.
An error has occurred attempting to submit your answer. Please try again.