Cooler US inflation sees equities rally
Last week saw US equities finish positively as data suggested a cooling of inflation. On Wednesday, the release of consumer price index (CPI) data, saw markets enter a 'risk-on' session in the US, writes Ian Slattery.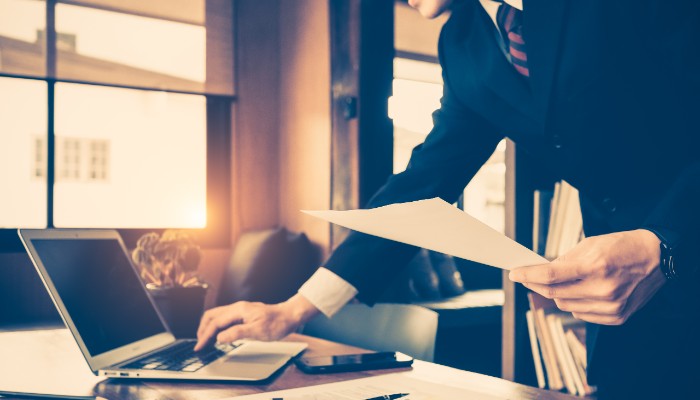 The CPI report, released by the US Bureau of Labor Statistics, showed that the pace of headline inflation in June had slowed to its lowest level since March of 2021, at 3.0% despite expectations of a 3.1% figure. Meanwhile Core CPI, which strips out volatile food and energy sectors came in at 4.8%, beating expectations of 5.0%.
Further pricing data such as the producer price index were released on Thursday with encouraging results, showing that headline producer prices rose by a mere 0.1%. Hopes of a 'soft landing' for the US economy are heavily reliant on cooling inflation, and last week saw the widely watched Michigan University consumer sentiment survey reach a 22-month high, rising to 72.6 suggesting greater optimism around the US economy's outlook.
On Friday, large US banks such as JP Morgan, Citigroup and Wells Fargo kicked off Q2 earnings season by publishing their results. Much of these larger banks proved to beat expectations, taking advantage of higher rates and strong loan growth, particularly as Q2 saw somewhat of a flight to quality following the market pressures on some smaller regional banks in the US.
Across the Atlantic, European stocks also had a positive week on the back of lower US interest rate expectations. Despite this, European Central Bank officials remain hawkish, with minutes from the latest ECB meeting suggesting further hikes to come in the Eurozone.
In China, the Government has increased some policies to boost its troubled property market, as the country attempts to stimulate economic growth. This was seen as a largely positive development for trade partners such as Europe, as Chinese authorities appear committed to supporting economic growth through stimulus.
Equities
Global stocks were up last week by 0.5% in euro terms and 3.0% In local terms. Year-to-date global markets are up 11.2% in euro terms and 17.1% in local terms. The US market, the largest in the world, finished at -0.1% in euro terms and 2.3% in local terms.
Fixed Income & FX
The US 10-year yield finished at 3.82% last week. The German equivalent finished at 2.51%. The Irish 10-year bond yield finished at 2.92%. The Euro/US Dollar exchange rate finished at 1.12, whilst Euro/GBP finished at 0.86.
Commodities
Oil finished the week at $74 per barrel and is down -11.5% year-to date in euro terms. Gold finished the week at $1,952 per troy ounce and is up 3.0% year to-date in euro terms. Copper finished the week at $8,662 per tonne.
The week ahead
Tuesday 18th July
US Retail Sales report goes to print
Wednesday 19th July
Eurozone CPI figures are released.
Wednesday 20th July
US Initial Jobless Claims report is published.
Warning: Past performance is not a reliable guide to future performance.
Warning: Benefits may be affected by changes in currency exchange rates.
Warning: The value of your investment may go down as well as up.
Warning: If you invest in these products you may lose some or all of the money you invest.
Related articles
Filter by category
Follow us on
Sign Up Here
For promotional offers, news, updates and access to exclusive reports from Zurich

Sending Answer, please wait ...
Your answer has been successfully submitted. Thank you for your participation.
An error has occurred attempting to submit your answer. Please try again.