Best Electric vehicles home chargers for your car (2023)
Looking to get an EV (Electric Vehicle) home charger for your electric car? Everything you need to know for safe installation of an electric home charger.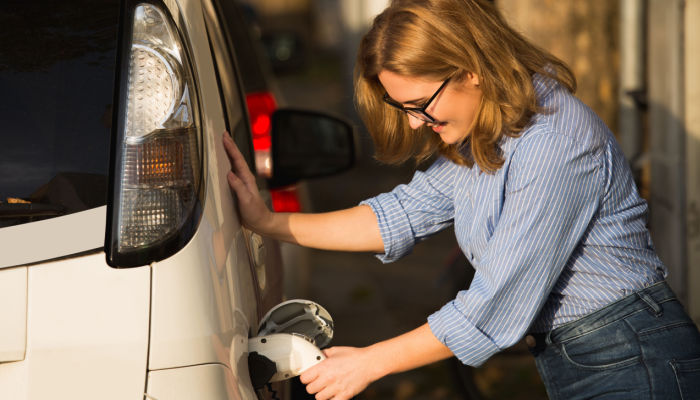 Have you either purchased an electric car or are thinking about buying one? Are you considering your options when it comes buying and charging your electric car?
More and more people are looking at buying electric cars, and according to data from the Society of the Irish Motor Industry (Simi), the number of electric cars registered in Ireland was up 81% with 15,678 new electric cars registered in 2022 compared to 8,646 in the same period in 2021.
Top Electric cars in Ireland in 2023
If you are thinking of buy an electric car, it's a good idea to do some research to find the right car at the right price for you. There are three types of electric cars to choose from. A Battery Electric Vehicle (BEV) – is a fully electric car that runs entirely on rechargeable batteries which can be charged at home or at designated charging points. A Plug-in Hybrid Electric Vehicle (PHEV) is powered by two motors, an electric vehicle, and a fuel-injected engine. The fuel engine is deployed when more power and range is needed. The third type is a hybrid (HEV) which operates on either battery or fuel depending on the usage.
The Irish Times 2023 car buyers guide lists the electric cars and hybrids that it deems the best to buy this year, and details various makes, models, and price points. This car buyers guide might be useful when researching various electric cars on the market.
Car charging options
When it comes to charging your car, there are a few options. ESB operates and maintains over 1,385 public charge points across the island of Ireland for EV's. You can see where these nationwide charge points are located here. There are other charge points installed by companies such as EasyGo and Gocharge. In addition, Circle K fuel stations have charge points installed in forecourts throughout the country, as do other vehicle fuel providers.
Factors to consider when choosing a home EV charger
If, however you decide to install your own personal charger at home, there are a few things to consider. Firstly, you need to check if your home is suitable for a charge point to be installed. The SEAI have a handy FAQs section on their website which should help you establish want is needed to install a charge point in your home.
You should get an electrician to examine your home to see what the power in kilowatts requirement will be and to ensure your home wiring can safely meet the power demand required from your EV charger.
Depending on the type of EV you have, this will determine what type of EV home charger you will need. Prices for chargers can vary depending on whether your car is a plug-in hybrid or a fully electric vehicle.
There are two types of chargers – level 1 and level 2. Level 2 provides faster charging, but it often requires a different power outlet that you may not have in your home. Decide which one you would prefer – either a plug solution or a charger installed by a Safe Electric Ireland electrician.
Grants available
The SEAI also provide grant assistance for those who purchase a charger for their home. The scheme provides a grant up to the value of €600 towards the purchase and installation of a home charger unit. Details on the grant and how to apply can be found here.
Home EV charger installers
Given there are a number of companies in Ireland that provide home charger installation, you should choose one that is registered with Safe Electric Ireland. These REC (Safe Electric registered Electricians) will be able to advise you on the best charger for your car and home.
List of top home EV chargers in Ireland
There is a vast array of EV home chargers on the market, so do your research before buying one. If you are hiring an electrician to install the charger, they will be able to advise you on the best options for you and your home. Equally, when you purchase an electric vehicle, the car dealer will be able to advise you on the most suitable home chargers for your new car.
Below is a list of some of the top home EV chargers in Ireland:
ChargePoint Home EV Charger
EO Mini Pro 2
EVBox Elvi Tethered
JuiceBox Smart EV Charger
Myenergi Zappi Home EV Charger
OHME Home Pro
Wallbox Pulsar & Pulsar Plus Home EV Charger
If you own an electric or plug-in hybrid car, consider Zurich for your electric car insurance needs. You can avail of specialist breakdown assistance, along with an excellent claims service and peace of mind that you're protected in the event that something happens.
About: How can we better discover our world?
No matter where you are travelling to in your car, your car and protecting those in it will be the most important element of the journey. Car insurance is a legal requirement in Ireland and having your car insured with Zurich Insurance gives you peace of mind that should the worst happen such as a breakdown, you are protected. Our car insurance also has many great benefits depending on the cover you choose.
Related articles
Filter by category
Follow us on
Sign Up Here
For promotional offers, news, updates and access to exclusive reports from Zurich
Sending Response, please wait ...
Your response has been successfully submitted.
An error has occurred attempting to submit your response. Please try again.