Most fuel-efficient cars in Ireland in 2022
Are you thinking about buying a new car? Discover a selection of the 10 most fuel-efficient cars in Ireland.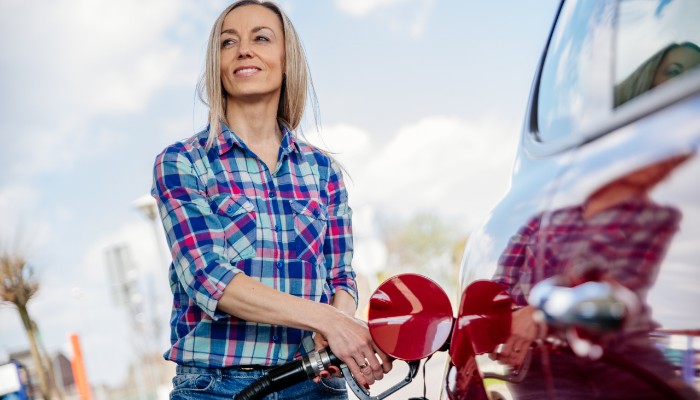 Rising fuel prices have brought into focus motor fuel efficiency. If you are thinking of buying a new car, it is worth researching which cars are the most fuel efficient before making your purchase. Thankfully there are more and more fuel efficient and low emission cars available on the market.
Finding the most fuel-efficient car to suit your needs might depend on the type of driving you do. If you do regular shorter journeys, you should consider going fully electric or plug-in hybrid, but there are petrol engine cars that are efficient too, and if you do a lot of milage then diesel options are worth considering also.
Electric cars are considered the most fuel efficient and low emission cars, and there are many good reasons to consider buying an electric car, not only from an environmental perspective but it could also save you money in the long run. Read our article on why you should consider buying an electric car.
You can still find low emission and fuel-efficient cars that aren't electric or hybrid. Which? is an independent UK consumer watchdog that that promotes informed consumer choice in the purchase of goods and services. They have a useful car emissions checker that lists cars by make and model that they have tested, which could be useful when doing your research into fuel-efficient cars.
When it comes to searching for economical cars, it's a good idea look for the miles per gallon (mpg) the vehicle drives at as this is an indication of how efficient the car is. The mpg is a measure of how far a car can travel with one gallon of diesel or petrol in the tank.
The Sustainable Energy Authority of Ireland (SEAI) have a handy car comparison tool on their website they can help you compare new electric, petrol and diesel vehicles in Ireland to see where you can save on emissions and costs.
The 10 most fuel-efficient cars
Below is a selection of fuel-efficient cars on the market:
Fiat 500
Engine: Mild hybrid petrol – 56.5mpg
The Fiat 500 hybrid uses a three-cylinder, 1.0 litre petrol engine boosted with electrical assistance. This nippy car is well suited to city driving and its size makes it very easy to park.
Ford Fiesta EcoBoost
Engine: 1.0 – 55.4mpg
With 125 horsepower, the Ford Fiesta EcoBoost has a powerful engine, but it is also impressive when it comes to fuel efficiency.
Honda Jazz
Engine: 1.3 hybrid – 62.8mpg
Through its innovative hybrid technology, the Honda Jazz provides a dynamic driving experience, high performance and economy with low emissions.
Hyundai i20
Engine: 1.2 – 84g/km, 88.3mpg
Hyundai has undergone a facelift; the result is that the i20 comes with top-of-the-line features combined with rivalled fuel efficiency and performance. It's also a great value regular-engine car with impressive green credentials.
Mazda 3 e-Skyactiv X
Engine: 2.0 – 53.3mpg
The Mazda Skyactiv X combines the best of diesel and petrol technology in one. This makes for more power while producing fewer emissions and using less fuel than a regular petrol engine.
Peugeot 208
Engine 1.5/1.0 diesel/petrol –73.6mpg/58.9mpg
The Peugeot 208 diesel engine runs on 73.6mpg, while the petrol engine version uses 58.9mpg. Both models are nice compact cars that will perform well for short, regular driving.
Renault Clio E-Tech
Engine: 1.6 hybrid – 64.2mpg
The Renault Clio E-Tech hybrid combines a 1.6l petrol engine, with two electric motors, working together through an automatic multi-mode gearbox. The result is improved fuel economy and a dynamic driving experience.
Suzuki Ignis
Engine: 1.2 hybrid – 59.9mpg
The Suzuki Ignis SUV is a mild hybrid, which means it has a small electric motor that works in combination with a petrol engine. It's small SUV design makes it a practical car to drive.
Toyota Yaris
Engine: 1.5 plug-in hybrid – 79g/km, 80.7mpg
The Toyota Yaris is an affordable hybrid. This compact car is an ideal city car, great for parking in tight spaces.
Toyota Prius
Engine: 1.8 plug-in hybrid – 49g/km, 130mpg
The Toyota Prius plug-in comes with additional batteries that can be charged by plugging them in to the mains electricity supply. This combination can see this car perform at over 130mpg.
Once you've chosen the right fuel-efficient car for you and your needs, remember you can drive efficiently and save money on fuel. Read our article on fuel-efficient driving techniques to lower your vehicle's fuel consumption.
You don't have to buy a brand new car for it to be fuel efficient. Check out the second hand car market and you will find many cars which can be very fuel efficient.
About: How can we better discover our world?
No matter where you are travelling to in your car, your car and protecting those in it will be the most important element of the journey. Car insurance is a legal requirement in Ireland and having your car insured with Zurich Insurance gives you peace of mind that should the worst happen such as a breakdown, you are protected. Our car insurance also has many great benefits depending on the cover you choose.
Related articles
Filter by category
Follow us on

Sending Answer, please wait ...
Your answer has been successfully submitted. Thank you for your participation.
An error has occurred attempting to submit your answer. Please try again.