How long do electric car batteries last on average?
In this article we are going to explain what the average lifespan of an electric car battery is, compare a few Electric Vehicle (EV) models as well as explore the costs of replacing a battery. By the end of this article, you'll have all the information you need to make an informed decision on whether buying an electric car is worth it for you.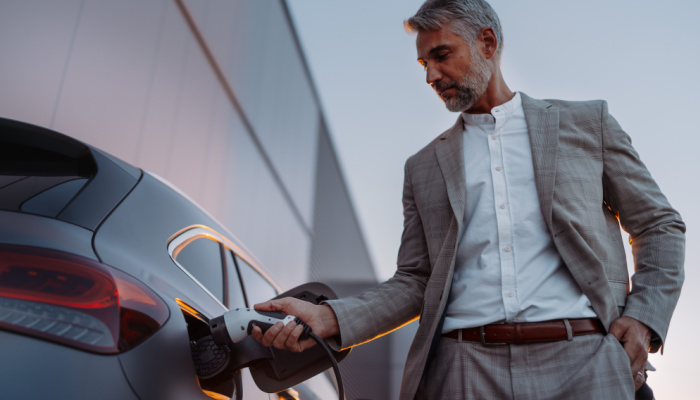 In this article we are going to cover:
1. Electric cars' battery life
2. Battery lifespan comparison of top registered electric car models
3. How to extend the lifespan of your electric car battery
4. Replacement costs of an electric car battery
5. Should you be concerned about the battery degradation over time?
6. Battery range vs capacity
Electric cars battery life
According to the Sustainable Energy Authority of Ireland (SEAI), most manufactures guarantee eight years or 160,000 km of electric car battery life – 160,000km is the guaranteed life not the limit. Research carried out by the Central Statistics Office (CSO) finds that the average kilometres travelled in 2021 by a car in Ireland is 13,436km, so this means that an average electric car owner in Ireland could expect about 11.9 years to get to the guaranteed lifespan of 160,000km for an electric car.
In addition, the SEAI finds that some US customer reports estimate that the average battery pack's lifespan to be around 320,000km and other EV owners have reported to have passed the 1,000,000km mark on the same battery.
The lifespan can change depending on the manufacturer. Tesla for example, guarantee 240,000km or eight years, whatever is reached first. Clearly, factors such as the manufacturer, temperature and charging habits, can influence the EV battery life. So, we are going to have a closer look at those factors in this article.
Battery lifespan comparison of top registered electric car models
According to motorstat.ie the official statistic website of the Irish Motor industry, in 2023 the number of electric cars registered in 2023 increased by +47.66% (5th May 2023) compared to the same period in 2022.
The top five car models (up to 5th May 2023) by electric cars registrations are:
| | | | | | | | |
| --- | --- | --- | --- | --- | --- | --- | --- |
| Rank | Make | Model | 2023 Units | 2022 Units | % Change | 2023 % Share | 2022 % Share |
| 1 | VOLKSWAGEN | ID.4 | 1712 | 1021 | 67.68 | 15.34 | 13.51 |
| 2 | HYUNDAI | IONIQ 5 | 998 | 1125 | -11.29 | 8.94 | 14.88 |
| 3 | TESLA | MODEL Y | 711 | 0 | 0 | 6.37 | 0 |
| 4 | SKODA | ENYAQ | 655 | 149 | 339.6 | 5.87 | 1.97 |
| 5 | KIA | EV6 | 544 | 724 | -24.86 | 4.87 | 9.58 |
Below we compare the guaranteed battery lifespan of the top selling models:
As you can see from the table above, almost all the makers of the top registered electric cars in 2023 (up to 5th May 2023), guarantee at least eight years or 160,000km of battery life with a minimum state of health (SoH) of 70%, which means that if the health of your electric car battery goes below 70% in less than eight years or 160,000 km, the battery replacement is covered by a warranty. You should visit the official maker websites for more accurate information.
You may think that eight years isn't a long time, but compare that to diesel or petrol vehicles, where you will more than likely see car parts degrade after a few years. The fact that most manufacturers guarantee a state of health of minimum 70% means that it's unlikely that your battery will lose more than 30% of is SoH in less than eight years. This also means that the electric car batteries are built to live a lot longer than eight years.
The above comparison, leads onto two more questions that we'll cover in the next paragraphs: How can I keep a high SoH level of the car battery and what are the battery replacement costs if I need to change it?
Extend the life of your electric car battery
There are a few factors that can impact the lifespan of your electric car battery. As we have seen above, the SoH of a battery can deteriorate over time, so it's important to understand the good practices you can do to keep a high SoH and maintain a long battery life overtime.
Keep the battery SoH between 20% and 80%:
The electric car batteries are lithium batteries, similar to those used in mobile phones, but bigger and more robust. As with good phone charging habits, it isn't recommended to let the battery SoH fall to 0% and it isn't recommended to fully charge it to 100%. Instead, try to charge the battery when the SoC is at 20% until it reaches 80% of the full charging capacity.
With the majority of car models having a battery range of over 300km with a single charge, it's very unlikely you'll need to charge your battery at 100% so 80% should be more than enough for everyday commuting. Charge your car battery at 100% only when you are planning long trips.
Minimize exposure to high temperature:
Some EV car batteries are sensitive to high temperatures and can make the SoH of your battery decay faster. The battery can deteriorate faster when the car is left in extremely hot places. The general advice is to not keep the car under direct sun.
Avoid using fast charging:
Fast charging can also make your car battery capacity deteriorate faster over a shorter period. This is because high chargers produce more heat than normal chargers, and although convenient, as mentioned previously, lithium battery are sensitive to higher temperatures. You can find out more information about the life of an EV battery here.
Replacement costs of an electric car battery
Remember that your battery has a warranty period, so if anything happens to it during that period you should be covered. Once you have reached the end of the warranty period, the cost of replacing your battery varies from maker to maker and can depend on things like capacity. It's also a good idea to be prepared for additional costs for labour if the battery does need to be replaced.
Recycling EV batteries
Once your EV battery reaches the end of its life, don't simply discard it as it could be used again. EV batteries often get a second life. An example of when second hand car EV batteries were used in an interesting way was when they were used to power the Netherlands national football stadium in Amsterdam.
Many manufacturers take old EV batteries, and you can also recycle them correctly at a recycling centre.
Should you worry about the battery degradation overtime?
According to SEAI, studies demonstrate that batteries degrade on average 2.3% of its capacity a year. This is what it is meant when we talk about SoH of a battery. It means that the battery's ability to store energy can decrease overtime, but the battery energy delivery doesn't change.
It has also been noticed that heat and charging habits contribute to the battery deterioration more than mileage and age of the car. So hopefully this guide has been helpful in giving you tips on how to keep your battery in good shape.
Range vs capacity
It's important not to confuse battery range with battery capacity. The battery range is the distance a car can travel before the State of Charge (SoC) reaches 0% and so the car needs to be charged.
The battery capacity is the total energy that can be stored in the battery, and the higher the capacity is, the higher the battery range will be.
Conclusion
Although most makers give eight years guaranteed, it's likely you won't have to replace the battery in that time, and you could get many more years out of it– especially if you take care of it.
About: How can we better discover our world?
No matter where you are travelling to in your car, your car and protecting those in it will be the most important element of the journey. Car insurance is a legal requirement in Ireland and having your car insured with Zurich Insurance gives you peace of mind that should the worst happen such as a breakdown, you are protected. Our car insurance also has many great benefits depending on the cover you choose.
Related articles
Filter by category
Follow us on

Sending Answer, please wait ...
Your answer has been successfully submitted. Thank you for your participation.
An error has occurred attempting to submit your answer. Please try again.