Zurich is helping Excel Industries look after its team's pension needs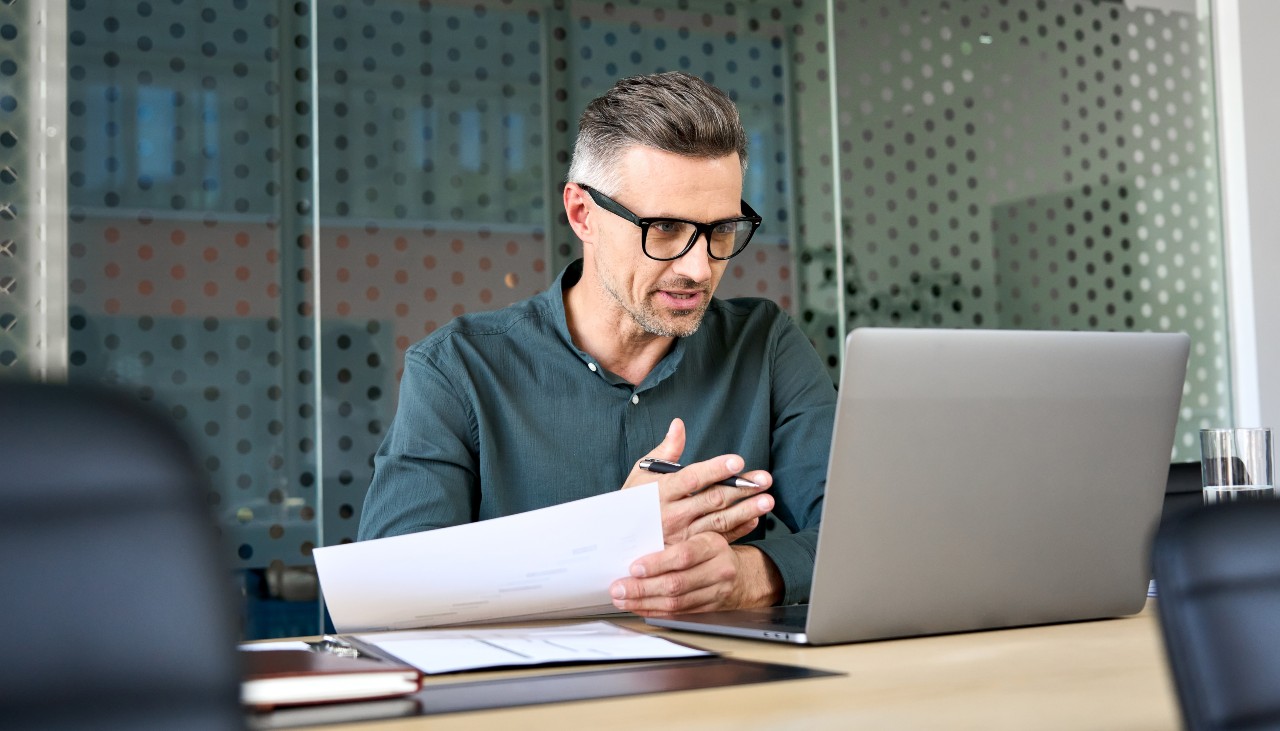 For Tommy Shannon, managing director of Excel Industries, providing an occupational pension scheme is an important way of supporting staff long into the future.
Attracting and retaining good people is vital to the Dublin-based manufacturer and distributor of plumbing, heating and building services products.
It's a competitive sector, and Excel Industries' success depends on its team's ability to create innovative products and develop strong customer relationships.
Delivering that requires a great team. "Our staff turnover is low and while recruitment is one of the challenges facing all businesses right now, a number of factors work in our favour in relation to avoiding staff churn, including the fact that we tend to hire locally and we promote from within," Shannon says.
Staff also gain access to an occupational pension scheme, a valuable tool for recruitment and retention.
At Excel Industries, staff can contribute to a defined contribution company pension scheme. Employees contribute 5 per cent of their salary towards their pension, which their employer matches with another 5 per cent – effectively tax-free remuneration.
Staff benefit from tax-free growth of the fund and, when it comes to retirement, can draw down a tax-free lump sum from their accumulated pot.
"No matter what salary level people are on, it takes a number of years to grow a defined contribution fund, so we always encourage people to start as early as possible," says Shannon.
Powered by Zurich
Excel Industries set up its company pension scheme 24 years ago. Management at the company, including Shannon, spent a year researching the market, looking at all the schemes available and talking to providers. Zurich, which was then known as Eagle Star, was the pension company it chose.
"We had several meetings with representatives from Zurich, as well as from a number of other companies," he recalls. "We had a list of criteria to consider, including the fact that at the time we had a young staff and were keen to establish a solid scheme that we believed would grow for them."
A key consideration for the management team was the administration fees involved: "We wanted to make sure as much of everyone's contributions as possible would be invested in the fund, so the back-end technical aspects of the scheme were important to us."
While they knew that past performance is no guarantee of future returns, Shannon says, the team members were also impressed by Zurich's track record. He believes that having an occupational pension scheme sends an important message about an employer.
"It's a clear signal of a company's commitment to its people's welfare," he says. It's why Excel Industries went further and also introduced a separate Death in Service benefit for staff, providing a life assurance policy for their family, at no cost to individuals.
Consistently customer-focused
Choosing Zurich as its pension provider ensures staff at Excel Industries are kept fully aware of the importance of retirement planning.
For trustees of the scheme, partnering with the pension provider has been easy. "When we set up the scheme, Zurich said they would provide us with a single point of contact," Shannon says. "In the 24 years we have had the scheme they have done just that. In all that time we have only dealt with two people; every year, when Zurich's senior specialists come in to give a presentation to the trustees, we see the same faces."
That consistency is reassuring, he adds, pointing out that he and his team are not "investment brokers or stock traders" and so rely on the advice and guidance that Zurich's team provides.
"For example, depending on the employee's age, the pension scheme might automatically put them into a higher risk, higher performance fund while they are young and as they get older move them into more stable, low risk funds. That's an option Zurich provides.
"If we get queries from staff members, Zurich can provide support on a one-to-one basis. They keep us up to date, too, with legislative changes, whether its changes to GDPR, master trusts and compliance issues, as well as talking to us about their investment strategies."
Total transparency
Zurich's secure online systems are easy to use. It also provides a clear paper statement each year which spells out to Excel Industries staff exactly how much their fund is worth and what they have contributed, as well as handy projections as to what they might expect it to grow to on retirement, depending on whether or not they increase contributions.
Having the pension in place means the staff won't have to rely only on the State pension when the time comes to retire. As the scheme is now 24 years in operation, staff are beginning to get to that point and are already benefiting, something that brings great satisfaction to Shannon. "We've had three people retire. It feels good to see them get that lump sum," he says.
Thanks to Zurich, those heading into retirement know the full range of options open to them for the rest of their pension pot, whether to buy an annuity or invest in an Approved Retirement Fund (ARF).
"There is now a number of choices open to people retiring," he says, pointing out, again, that such guidance is not something the management team can provide. Much better to leave it to the experts which, for Excel Industries, means Zurich.
Says Shannon: "We've been approached by a number of pensions companies over the years looking for the business, but we're happy with Zurich."
For more than 40 years, Zurich has provided retirement solutions and today is one of the largest pension companies in Ireland. The Zurich Master Trust leverages their experience, expertise, innovation, and dedication to scheme governance to provide pension schemes that are streamlined, giving peace of mind to employers and employees.
Contact your scheme adviser or financial broker to learn more about corporate pensions from Zurich. You can also contact Zurich directly here or call 01 2092299.
The information contained herein is based on Zurich Life's understanding of current Revenue practice as at 1st April, 2022 and may change in the future.
About: Zurich Master Trust
For over 40 years, Zurich has been providing retirement solutions and today, we are one of the largest pension companies in Ireland. The Zurich Master Trust leverages our experience, expertise, innovation, and dedication to scheme governance to provide you with a pension scheme that is streamlined, providing peace of mind for you and your employees.
Contact your Scheme Advisor or Financial Broker to learn more about Corporate Pensions from Zurich. You can also contact Zurich directly here or call us on 01 209 2299.
Warning: Past performance is not a reliable guide to future performance.
Warning: If you invest in these products you may lose some or all of the money you invest.
Warning: Benefits may be affected by changes in currency exchange rates.
Warning: The value of your investment may go down as well as up.
Related articles
Filter by category
Follow us on
Sign Up Here
For promotional offers, news, updates and access to exclusive reports from Zurich

Sending Answer, please wait ...
Your answer has been successfully submitted. Thank you for your participation.
An error has occurred attempting to submit your answer. Please try again.