What is Home Emergency Assistance?
When the unexpected happens, it's reassuring to know that help is at hand when you need it – that you can talk to someone who will be able to give you advice and assistance immediately.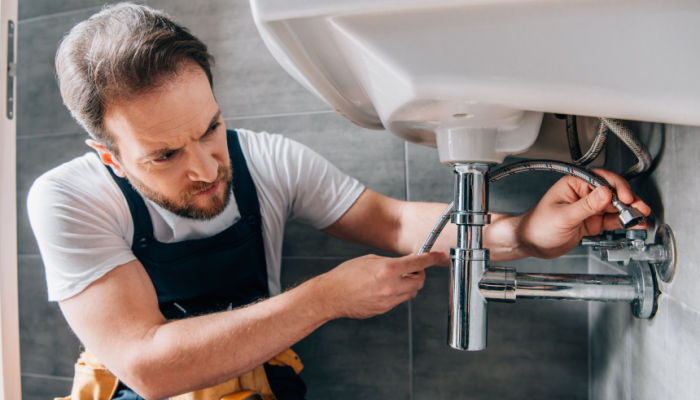 Home Emergency Assistance (HEA) is a great benefit available to Zurich Home Insurance customers, for added peace of mind and value for money.
The service benefit is specifically for minor emergencies that happen in the home that need a short-term fix such as a broken window, a damaged roof, or a plumbing problem.
A customer in Wexford said she was very happy with the quick and professional service. As an elderly woman living on her own, it is very reassuring to have access to reliable help when she needed it."My heating stopped working and when I rang late in the afternoon, I assumed it would take a day or two, but a plumber was out, and it was fixed that evening. It is a great service, and I would highly recommend it."
How can we help
Whether it's a case of burst pipes, a leaking roof or electrical failure, our experienced staff will offer you immediate assistance, day or night, 24/7 by calling 0818 208 408. Zurich, along with our assistance company, provide an Emergency Helpline, to ensure that customers get the assistance they need. In the event of a household emergency, we will arrange for an approved contractor to call to your home and assist you.
This benefit – once included as per your Policy Booklet – will cover you for up to four incidents per year, up to €300 per incident. (Please note this cover applies to your Home only, and not your garage or any outbuildings.)
Susan Leonard, a Claims Manager at Zurich says: "HEA is a great benefit with our policies, and it's reassuring that our customers have that peace of mind to know we are only a phone call away, if they have an emergency situation where they need advice."
What Home Emergency Assist Covers
A wide range of areas and emergencies are covered, in which we will assist with when notified of the emergency, including:
Plumbing: This includes leaking pipes, blocked drains, water tanks, and blockages in toilet waste pipes or leaking radiators, resulting in damage to your Home (excluding garages and outbuildings).
Security and Glazing: Failure of, or damage caused to external locks, doors or windows which has left your Home insecure, including theft or loss of keys and/or broken external window glass.
Roofing: This includes damage to the roof of the home – by storm or accidentally – necessitating repair.
Heating: Failure or breakdown of either your heating and/or hot water supply, provided by the primary heating system in the home.
Electrical Supply: Sudden, unexpected breakdown of the electricity supply (or one phase thereof) impacting your home.
You should be aware that there are some exclusions to cover, so you should consult your Policy Booklet for full details of these.
Benefits
There are many benefits to this cover, and the main ones are:
A faster response to your emergency, 24/7, 365 days a year.
Cover for the cost of the call out, as well as labour and materials for the emergency repair, up to €300 per incident.
Help and assistance at a stressful time.
Where there is no subsequent claim lodged, no excess applies and your No Claims Discount will be unaffected.
Where a subsequent claim may need to be lodged, this assistance will help mitigate the amount of damage, and therefore help with reducing the cost of the claim.
Even if the damage is not covered, you will still enjoy the benefit of having the repair carried out at specially negotiated rates.
Additional Covers
Where cover applies under this section of your policy, you may also avail of the following additional benefits:
Alternative accommodation: If your home is deemed uninhabitable, we will provide overnight accommodation for four people, at an establishment of your choice, of up to €50 per person, and a maximum of €200 for any one incident.
Furniture storage: If your home is deemed uninhabitable and it is necessary to remove household furniture for security reasons, we will provide seven days storage for your furniture and transport to and from the security storage location up to a distance of 50km from the home. This is covered to a maximum of €200 for any one incident.
Urgent message relay: When an emergency occurs within your home, we will relay two urgent messages to a family member at home or abroad.
How to get in touch for HEA
As a Zurich customer you can avail of our 24-hour, 365 day helpline. Our experienced staff will ensure that your emergency is taken care of quickly and efficiently. To report a claim, you can simply call us on 0818 208 408 or 01 609 1436 or email: claimsnotification@zurich.ie.
Save 0818 208 408 on your mobile devise so it's always easily accessible and at your fingertips, in case you do need to use it in an emergency.
Related articles
Filter by category
Follow us on

Sending Answer, please wait ...
Your answer has been successfully submitted. Thank you for your participation.
An error has occurred attempting to submit your answer. Please try again.