Market rally stalls on strong economic data
The recent market rally in US equities stalled last week on the back of strong economic indicators which did little to dampen inflation expectations, writes Ian Slattery.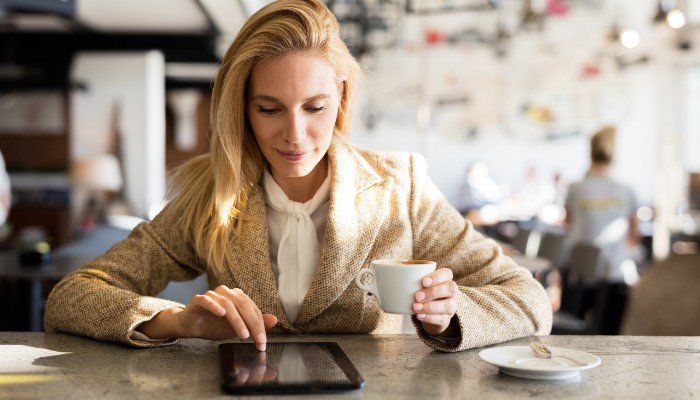 On Tuesday, the US ISM Non-Manufacturing PMI showed an expansion in services. Likewise on Wednesday the US Jobless Claims report displayed a still tight labour market rising by 4,000 jobless claims, in what is considered to be a moderate level of increase.
The week was rounded off by the release of the Producer Price Index which rose by 0.3% for November. This exceeded expectations and highlights some persistent inflation in the US. Markets are awaiting an interest rate decision from the Federal Reserve this week which is widely expected to be lower at 0.5% than the previous 4 rounds of 0.75% increases.
Some investors have now begun to forecast the possibility of a prolonged period of Fed tightening amid recent optimism about slowing monetary policy. In reaction, US equities lost -1.7% in Euro terms, the first weekly fall in three weeks in Euro terms.
US Treasuries also sold off as a result with the benchmark US 10 Year Treasury yield gaining 2 basis points to finish the week at 3.54%.
In Europe equities also finished the week down albeit at a softer pace, losing -0.5% for the week. This comes as both the ECB and Bank of England are set to make interest rate decisions in the coming week. Market trepidation still exists as Eurozone inflation remains at a higher level than in the US.
In Asia, equities have risen considerably the relaxing of China's Zero-Covid policy continues to be a source of optimism for economic growth in the region. The world's second largest economy is expected to fully reopen in early 2023 despite a recent uptick in infections. Hong Kong equities gained 3.1% last week in euro terms.
Equities
Global stocks were down last week by -1.3% in euro terms and -1.2% In local terms. Year-to-date global markets were down -9.7% in euro terms and -16.3% In local terms. The US market, the largest in the world, was down -1.7% in euro terms and -1.6% in local terms.
Fixed Income & FX
The US 10-year yield finished at 3.54% last week. The German equivalent finished at 1.94%. The Irish 10-year bond yield finished at 2.38%. The Euro/US Dollar exchange rate finished at 1.06, whilst Euro/GBP finished at 0.86.
Commodities
Oil finished the week at $71 per barrel and is up 1.5% year-to-date in euro terms. Gold finished the week at $1,790 per troy ounce and is up 5.5% year to-date in euro terms. Copper finished the week at $8,507 per tonne.
The week ahead
Tuesday 13th December
US CPI figures go to print.
Wednesday 14th December
Federal Reserve release interest rate decision.
Thursday 15th December
ECB and BoE both meet for rate decisions.
Related articles
Filter by category
Follow us on
Sign Up Here
For promotional offers, news, updates and access to exclusive reports from Zurich

Sending Answer, please wait ...
Your answer has been successfully submitted. Thank you for your participation.
An error has occurred attempting to submit your answer. Please try again.