Switching from Ulster Bank and KBC? Your deposits alternatives
With Ulster Bank and KBC planning to leave the Irish market, Zurich has a range of options available for those customers looking to switch their savings on deposit to one of our savings and investment products.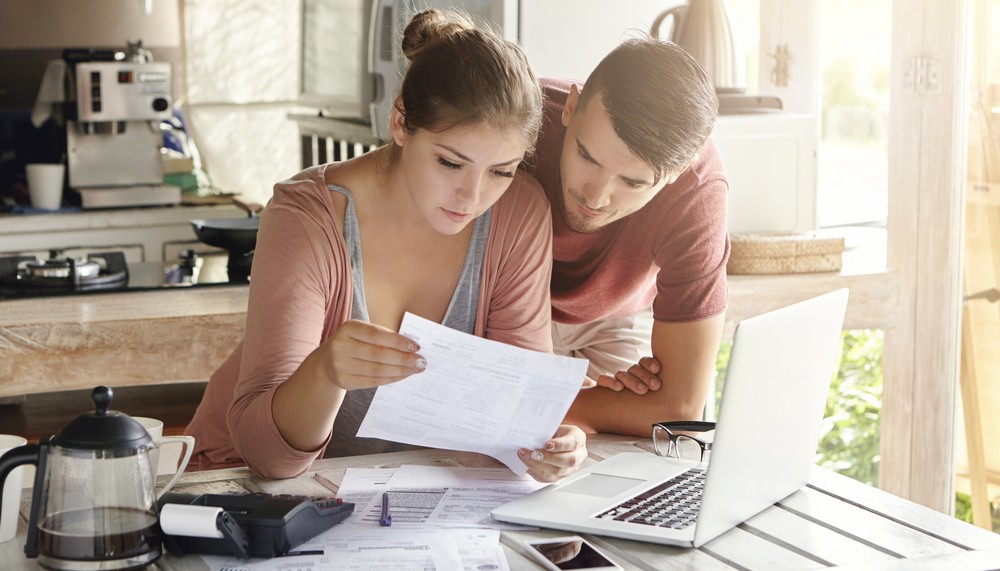 In 2021, Ulster Bank Ireland announced it would commence a phased withdrawal from the Republic of Ireland over the coming years. Announcing its plans to exit the Irish market, Ulster Bank Chief Executive Officer, Jane Howard said there would be no immediate change to customers as changes will happen over the coming years. "Ulster Bank will continue to offer a full banking service in our branches, online and through normal channels for existing and new customers for the foreseeable future," she said.
Since then, Permanent TSB announced that they had signed a memorandum of understanding with Ulster Bank-owner Nat West to acquire non-tracker mortgages, SME loans and Ulster Bank branches.
Following on from the news that Ulster Bank is to exit the Irish market, KBC informed its customers that Bank of Ireland would acquire KBC Bank Ireland's performing loan assets (including performing mortgages, commercial and consumer loans), deposits and a small number of non-performing mortgages. Ultimately, this means that KBC Group will withdrawal from the Irish market too.
Although both banks have said that customers can still continue to do their usual banking with them and will be notified well in advance when changes to their accounts are due to happen, customers may be left wondering what the next steps are for them*.
Switching from your bank
If you have money on deposit with either Ulster Bank or KBC, now might be a good time to consider switching and saving elsewhere. There's no issue if you decide to leave your money where it is until the banks have sold your investment to another bank, however if you do this you will be allowing the banks to move your investments over at a time of their choosing. Wouldn't it make sense to be in control of this and make the move yourself in good time and to a saving and investment provider of your choice?
Moving your Ulster Bank or KBC investment now rather than later means you will have time to consider your choices and find an alternative that suits you and your financial needs.
Alternatives to bank deposit accounts
Given that Ulster Bank and KBC are exiting the Irish market, it's timely to look at other alternatives. If you have a large amount of money on deposit making very little interest, now might be the right time to consider investing in funds.
Historically, saving on deposit in banks has often been considered a safe option, however it also means that your return on investment is often quite low.
While savings on deposit will give you a predictable, low rate of interest, you only get a little extra on top of what you put in. But when you invest your money in a fund, that little extra on top, can become a lot extra. Funds aim to grow your savings faster than interest rates offered by regular savings on deposit.
Funds are riskier investments to money on deposit in banks and so have the potential of much higher returns, but your investment could go down as well as up.
Cash is considered safe because the amount of money in your bank deposit will never fall. However, the value of your money on a bank deposit can fall. This happens when inflation is high. High inflation means the price of goods increase, for example, your weekly shop costs more due to the price of milk, bread and cereal increasing. If you have money saved in a bank and have it ear marked for a future purpose, high inflation could mean that when you go to spend the money, the item that you are purchasing may be more expensive than what you put aside for it. Therefore, investing in funds is a common strategy used to ensure your money is not eroded by inflation.
How do Zurich's investment plans compare to bank deposit accounts?
At Zurich we have a range of funds to suit whether you're a regular saver, lump sum investor, or both.
You can watch your savings grow over time by putting an amount away regularly in a Regular Savings Plan. Your savings are invested in a range of investment funds depending on your risk profile.
The Investment Bond for lump sum investors is suitable if you have a lump sum of money to invest, such as an inheritance or existing savings. Your money can be invested in Zurich's range of investment funds including the risk rated Prisma Funds.
If you have a lump sum to invest and would like to continue to make regular contributions over time, Zurich's Special Savings Plus plan offers you the best of both worlds.
Grow your savings over time
You can choose the risk level of your funds. You can find funds with steady consistent growth, and funds that offer more potential for higher long-term gains. The higher the potential for growth, the riskier the fund, and your investment could go up or down.
But with careful management, you can build a portfolio of funds geared towards your goals. Because unlike a deposit account, you have control over how your money is invested and how hard you want it to work.
The key features and benefits of Regular Savings with Zurich include:
It's a medium to long-term investment option for your savings. Ideally you should consider it for seven years or longer.
You can keep track of how your savings are performing at any time by logging on to Zurich's online Client Centre.
Save from as little as €100 per month.
Option to vary the regular payments if required and to make a once-off lump-sum injection.
There is an excellent investment fund choice available.
You can switch and move between a range of investment funds.
Zurich investment performance
At Zurich, we pride ourselves on our investment performance. The Prisma Funds are Zurich's most popular funds with customers.
We believe that the funds you are invested in should be the bedrock of your regular savings plan. At Zurich, our Dublin based investment team have a strong track record of delivering long-term consistent fund performance and make investment decisions every day that they think will lead to better outcomes for investors. The table below compares the performance of Zurich's Balanced Fund compared to the sector average**.
| | | | | | |
| --- | --- | --- | --- | --- | --- |
| | 1 year | 3 years | 5 years | 10 years | 15 years |
| Balanced | 6.3% | 10.7% | 8.0% | 9.7% | 6.2% |
| Sector average | 4.4% | 6.0% | 4.5% | 6.6% | 3.4% |
Saving with Zurich
Zurich has a range of saving and investing plans to suit individual needs. Once you have had time to consider your options, you should speak to a Financial Broker, or Zurich to see how we can help.
Source:
*If you are a KBC customer you can find more information here, and if you are an Ulster Bank customer in Ireland you can find information here.
**Financial Express, Annualised Performance to 31 March 2022 (0.4% AMC is included in the price).
About: Smart Saving
When it comes to your savings and investments, Zurich is committed to doing the best we can for our customers. So, if you'd like to take the next step, get in touch today. Find a financial advisor located near you in Ireland or get in touch with Zurich's financial advisors to start your smart saving investment journey.
Warning: The value of your investment may go down as well as up.
Warning: Past performance is not a reliable guide to future performance.
Warning: Benefits may be affected by changes in currency exchange rates.
Warning: If you invest in these products you may lose some or all of the money you invest.
Related articles
Filter by category
Follow us on
Sign Up Here
For promotional offers, news, updates and access to exclusive reports from Zurich
Sending Response, please wait ...
Your response has been successfully submitted.
An error has occurred attempting to submit your response. Please try again.