The ever-changing pensions landscape
Pensions don't have to be complicated but if you're a trustee, an employer, or a scheme advisor, it can sometimes feel like the opposite, and being informed on the ever-changing landscape and what it means for your business is important.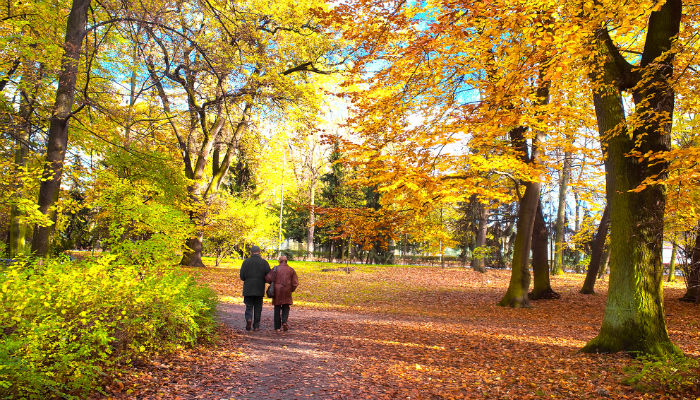 Over the last couple of years, there has been a surge in activity in the pensions arena – with the publication of a several different proposals, consultation papers and EU legislation.
Last year we had the long awaited government 'Strawman' consultation on Automatic Enrolment (AE) for retirement savings, two decades after it first hit the headlines – with a view to addressing the issues of pension coverage and pension adequacy.
Now a year further down the road, we thought it would be useful to recap on what, if anything, has changed on the issues that arose during the last 12 months – and try to predict what the future holds in store for employers, trustees and advisors of DC Schemes.
Automatic enrolment
In August 2018, in response to its action under the Roadmap, the Department of Employment Affairs and Social Protection launched 'A Strawman Public Consultation Process for an Automatic Enrolment Retirement Savings System for Ireland'.
It set out a proposed structure and key features of an AE retirement savings system for Ireland. The purpose of the public consultation was to offer individuals and interest groups an opportunity to submit views and recommendations that may inform the design and operational structure of the automatic enrolment system.
The Roadmap noted the following due dates:
Q1 of 2019 - finalise the design of the automatic enrolment system, and

Q1 of 2020 - develop and bring forward legislation to give effect to an automatic enrolment system.
Unfortunately, at the time of writing, there has been no communication from the Department to date regarding the finalised design of the AE system – so we all remain in limbo. Regardless of the perceived lack of progress, we are still hopeful that AE remains a key priority as we believe it is imperative to help close the pension's gap in Ireland.
IORP II Directive
A new EU Directive on the activities and supervision of institutions for occupational retirement provision (commonly known as the 'IORP II Directive') was adopted in 2016. However, the legislation for transposing the Directive into Irish law has not yet been introduced; the deadline for this was 13 January 2019.
The Directive seeks to introduce EU wide pension scheme standards including an effective system of governance, covering areas such as;
fit and proper standards for trustees,

the appointment of Key Function Holders (KFHs) for risk management, actuarial and internal audit,

written policies on risk management, internal audit, and, where relevant, actuarial and outsourced activities, and

standards relating to internal controls, administrative and accounting procedures, contingency plans and remuneration.
The Directive covers communications with, and information to be provided to, active members, prospective members, deferred members, those nearing retirement and pensioners. It also looks at the general principles of prudential supervision with an emphasis on a forward looking and risk-based approach, with greater interventionist powers available to the regulator, including a reach to outsourced service providers.
While Member States are permitted to grant derogations from the full rigor of the Directive to schemes with less than 100 members, in January 2019, the Department of Employment Affairs and Social Protection indicated that there would be no derogation for small (including one-man) schemes as to exclude small schemes from the provisions of the Directive would be contrary to the policy of enhancing standards for consumers.
Transposition
Although the Department noted in January 2019 that the regulations to transpose the IORP II Directive were at 'an advanced stage' and that they were working towards transposition into Irish law in Q1 of 2019, the Irish implementing legislation has not yet been published and the date for transposition remains uncertain.
The Association of Pension Trustees of Ireland was granted leave to apply for a judicial review of the transposition of the IORP II. The hearing is due to take place in October 2019 and it is anticipated that the IORP II Directive will not be transposed until after the hearing – which could be late 2019 or early 2020 at the very earliest.
The Pensions Authority has acknowledged that trustees, employers and the pensions industry will need time to make changes once full details of IORPs II regulations have been published and has noted that it will allow 'reasonable transition times' for those concerned. The Pensions Authority will set out timescales within which it expects schemes to comply with IORP II changes, which is likely to be based on scheme membership numbers.
Support from Zurich
In October 2018, the Pensions Authority published an 'IORP II Considerations for Trustees' paper. In Zurich we have an active 'IORP II Directive Working Group' to ensure that we are ready and we've conducted a number of briefings and education sessions to help advisors, employers and trustees prepare for the changes.
We can summarise the likely actions for Trustees and Administrators as follows:
changes to documentation issued by Registered Administrators, such as benefit statements, or by trustees, for example communications to members;

knock on implications due to changes regarding investment rules applicable to trustees (e.g. environmental, social and governance (ESG) considerations);

outsourcing agreements (trustees looking to put in place legally enforceable written agreements with providers setting out rights and obligations etc.) and implications of the additional requirements on trustees regarding outsourcing, such as selection process and monitoring;

Additional Trustee requirements (putting in place a range of policies covering matters such as risk management, internal controls, remuneration etc.).
Master Trusts
The Pensions Authority is considering what additional obligations should be placed on Master Trusts to reflect the particular risks that apply in comparison to traditional single employer schemes.
In July 2018, the Pensions Authority published a Consultation Paper on the regulation of DC Master Trusts and invited interested stakeholders to make submissions to the consultation process by October 2018.
The Consultation Paper sets out the Authority's view of obligations appropriate for Master Trusts, over and above those that will apply to traditional single employer schemes under IORP II (categories included Trustees, Business Plans, Capitalisation, Risk Assessment, Conflict of Interest, Charges Transparency, Marketing of the Scheme, New Members, Wind-up Procedure and Reporting to the Pensions Authority).
The Authority sought submissions on the proposed obligations and noted that this will inform their approach to the regulation of Master Trusts and any subsequent advice to the Department of Employment Affairs and Social Protection in relation to legislative changes required.
On 10 June 2019, the Pensions Authority issued a Response to Consultation on obligations for trustees of DC Master Trusts. The Response Paper notes that the Pensions Authority received 22 submissions and that there were strong concerns expressed regarding the capitalisation requirement, the requirement for a majority of independent directors of the trustee company and the prohibition on tying the scheme to a particular service provider.
Having considered the consultation responses, the Pensions Authority has revised some aspects of its proposed obligations for DC Master Trusts (as set out in the Response Paper). It is intended that the proposed obligations will be incorporated in codes of practice in due course.
The Pensions Authority has noted that once transposition of the IORP II Directive occurs, DC Master Trusts will be a supervisory priority for the Pensions Authority.
*The information contained herein is based on Zurich's understanding of current legislation, guidance and practice as at October 2019 and may change in the future.
Related articles
Filter by category
Follow us on
Sign Up Here
For promotional offers, news, updates and access to exclusive reports from Zurich
Sending Response, please wait ...
Your response has been successfully submitted.
An error has occurred attempting to submit your response. Please try again.