Winter driving safety tips
We have complied a list of tips to help you drive safely in winter weather and ensure your car is well maintained for various winter driving conditions.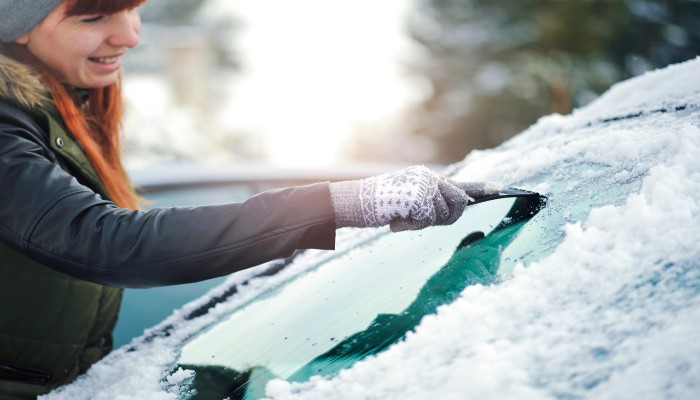 General car maintenance throughout the year can keep your car in good working order, making it more reliable and less prone to breakdowns. But staying safe on the roads during winter is even more important as weather worsens and daylight hours shorten.
You should regularly check your oil, lights, tyres and windscreen wipers are all working as should be. And when winter draws in, there are additional checks you should do to your car. Here are some winter car checks and driving safety tips:
Visibility: It's important that you can see clearly so always carry a de-icer in the car. De-icing your car windscreen speeds up the melting process of ice on your windscreen, side windows and mirrors. Do not use boiling water as this can crack your windows. You can buy a spray de-icer from most petrol stations and car repair shops.
Clearing ice and snow: In addition to a de-icer spray, you can also keep a plastic ice and snow scrapper in the car to clear your windscreen. You can spray the de-icer first and then gently use the scrapper to remove the softened ice or snow.
Check your anti-freeze car engine coolant: Engine coolant is a mixture of water and anti-freeze that helps to stop your engine overheating. Most cars will have a warning light on the dashboard to let you know if there is a problem with your coolant. If the warning light comes on, check your car manual for instructions to fill the coolant correctly, or if you're not confident doing it yourself, bring your car to a mechanic to have it checked out.
Tyres: your tyre pressure and depth should be checked regularly as part of your general car maintenance, but this is especially important in winter as tyres performance might be compromised on wet and icy roads. Most tyres display a wear bar that runs across the tyre from side to side. These are 2mm high and help to indicate when the tread is low and when the tyre should be replaced. Replace your tyre as soon as you see this bar and preferably before it becomes visible. If you are unsure bring your car to a mechanic or tyre specialist and they can check for you.
Snow chains: While winter snow chains for tyres are a legal requirement for many European countries, there are no legal guidelines for their use here in Ireland. They should only be used if there is a lot of compacted snow on the road and only when driving at very low speeds. Driving with snow chains at speeds higher than 50kph actually reduces your grip, so if you are using them, make sure you know what way to safely use them.
Check the weather: If there are any weather warnings in place in your area or where you are intending to travel to, consider if your journey is necessary. Listen to traffic reports, plan your route in advance, allow extra time and avoid areas where there might be obstacles or hazards such as steep inclines or exposed areas.
Changing a tyre: If you need to change a tyre while you are out on the roads, make sure you are parked in a safe place. If you are not confident changing the tyre, contact your insurance company or a local emergency recovery mechanic.
About: How can we better discover our world?
No matter where you are travelling to in your car, your car and protecting those in it will be the most important element of the journey. Car insurance is a legal requirement in Ireland and having your car insured with Zurich Insurance gives you peace of mind that should the worst happen such as a breakdown, you are protected. Our car insurance also has many great benefits depending on the cover you choose.
Related articles
Filter by category
Follow us on

Sending Answer, please wait ...
Your answer has been successfully submitted. Thank you for your participation.
An error has occurred attempting to submit your answer. Please try again.