Earning seasons kicks off
Markets were mixed as global growth concerns outweigh positive earnings, writes Ian Slattery.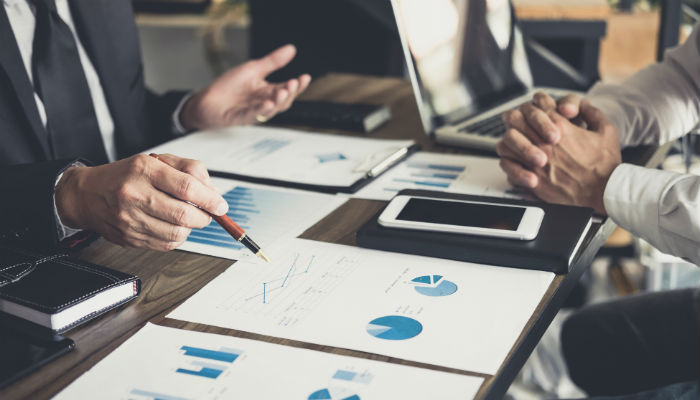 Earnings season for Q1 is under way with the first 25 companies reporting last week, and will likely be a core focus for markets over the coming weeks. Financials outperformed the market on the back of the strong earnings from some of the main banks; with JP Morgan posting the biggest quarterly profit ever recorded for a US bank.
However, markets were mixed overall for the week as lower IMF growth projections weighed on international investors, whilst US investors were buoyed somewhat by earnings and the lowest weekly jobs claims figure in 60 years. US inflation figures also came in at close to the Fed's 2% target. In political news, the Brexit deadline has been pushed out further, to 31 October of this year.
1 Week Return

05.04.19 to 12.04.19

Year to Date Return

31.12.18 to 12.04.19

Local Currency

Euro

Local Currency

Euro

World

0.4%

-0.4%

14.6%

15.8%

US

0.5%

-0.2%

16.3%

18.0%

Europe

-0.1%

-0.1%

14.5%

14.5%

Ireland

-0.8%

-0.8%

17.3%

17.3%

U.K.

-0.1%

-0.5%

10.1%

14.5%

Japan

-1.1%

-2.1%

7.7%

7.1%

Hong Kong

-1.3%

-2.0%

17.2%

18.7%

Corporate Bonds

0.0%

0.0%

3.1%

3.1%

Sovereign Bonds

-0.1%

-0.1%

3.4%

3.4%
Equities
The MSCI World Index grinded higher in local terms, but was down 0.4% in euro terms. Most major markets were in negative territory for the week, led by South-East Asian and Japanese markets.
Fixed Income & FX
The US 10-year yield is was up slightly to 2.57% whilst the German equivalent ticked up to 0.06%. The Euro US Dollar exchange rate closed the week at 1.130, having started the year at 1.147.
Commodities
Oil finished the week up slightly, and closed at just short of $64 per barrel. Gold and Copper prices finished the week at $1,290 per troy ounce and $6,464 respectively.
The week ahead
Wednesday 17 April: UK inflation data and Chinese Q1 GDP data are both released
Thursday 18 April: US and Eurozone manufacturing and services PMI go to print
Friday 19 April: US, Eurozone, and UK markets closed for Good Friday
About: Zurich Investments
The team at Zurich Investments is a long established and highly experienced team of investment managers who manage approximately €21.9bn in investments of which pension assets amount to €10.2bn.
Related articles
Filter by category
Follow us on
Sign Up Here
For promotional offers, news, updates and access to exclusive reports from Zurich
Your answer has been successfully submitted. Thank you for your participation.
An error has occurred attempting to submit your answer. Please try again.