Markets move higher on positive data
Markets rose last week even as positive economic releases were somewhat offset by US political moves towards the end of the week, writes Ian Slattery.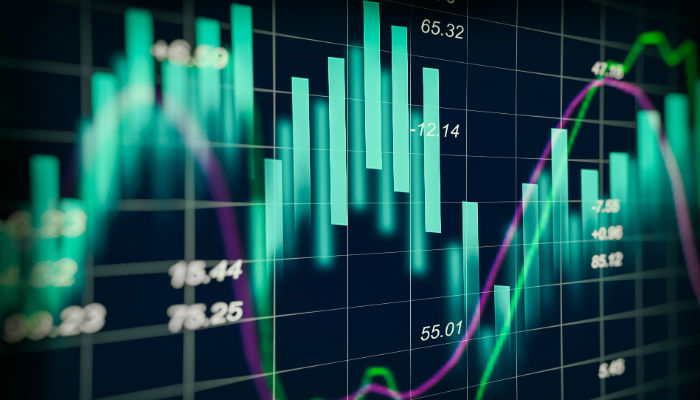 The US imposed sanctions on a number of Chinese officials in Hong Kong, including Chief Executive Carrie Lam. Chinese Tech firms were also hit by restrictions from the US administration, as investors grew wary of increased political and regulatory intervention in the sector globally.
Twitter is rumoured to have joined the race to acquire TikTok's US operations, in a move that could come as a blow to front-runner Microsoft.
Talks over a further US stimulus package faltered, with neither side of the House able to give firm timelines on a resolution. President Trump took matters into his own hand to extend unemployment benefits and further defer payroll taxes.
Economic data was broadly positive last week as July's US jobs reports beat expectations, although more jobs were created in June which supports the thesis that the road to recover will be bumpy.
Elsewhere, US services climbed to 58.1 with some sub-sectors hitting multi-year highs. The eurozone economy recovery added further to recent momentum with retail sales growth impressing as industrial output rose in the region's 'big 4' economies.
Overall, global manufacturing and services PMIs have risen above the key 50 breakeven point, which suggests that the global economy could return to positive growth in Q3. Global virus cases continue to rise, but the rate of increase appears to be flattening. The US, India and Brazil appear to be making some progress through containment measures. It is worth noting that these three countries are 25% of the world's population but account for 60% of COVID-19 cases.
Equities
Global markets moved up last week, by 1.4% in local terms and 0.9% in euro terms. The influential US market was up by 1.5% and 1.4% respectively in local and euro terms.
Fixed Income & FX
The US 10-year yield finished at 0.57% last week. The German equivalent finished at -0.51%. The Irish 10 year bond yield finished at -0.15%. The Euro/US Dollar exchange rate finished at 1.18, whilst Euro/GBP finished at 0.90.
Commodities
Oil finished the week at $42 per barrel. Gold finished the week at $2,035 per troy ounce up 34.1% year to date in local terms and 27.7% year to date in Euro terms. Copper finished the week at $6,308 per tonne.
The week ahead
Tuesday 11th August
The latest UK unemployment data is published.
Wednesday 12th August
US inflation figures for July go to print.
Friday 14th August
Eurozone GDP figures for Q2 are released.
Related articles
Filter by category
Follow us on
Sign Up Here
For promotional offers, news, updates and access to exclusive reports from Zurich
Your answer has been successfully submitted. Thank you for your participation.
An error has occurred attempting to submit your answer. Please try again.