Saving and budgeting tips and tools
Whether it's a big life event or a rainy day, we have simple tips and tools to help you save.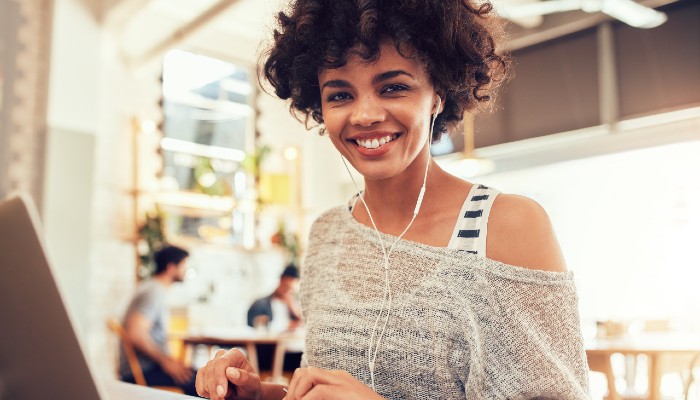 Getting into the habit of saving each month has many great benefits, not least because you could build up a nice sum of money. But there are other benefits too. You can work out clever ways to cut back, spend less on unnecessary items, and ultimately save more.
So whether you decide to use the money you have saved for an emergency, rainy day fund, or for a specific goal like a house deposit or your child's education, our guide and six simple tips will get you started on your savings journey:
Tip 1: Set clear goals
Before you start saving, think about what it is you are saving for. If you have a clear savings goal in your mind, it will make it easier to stay focused on achieving that goal. Once you have established what it is you are saving for, think about how much time you have to save and then work out how much you need to put by each month.
Tip 2: Set your budget
When it comes to setting your budget, we have a useful Budget Calculator that will help you to work out what your monthly income and expenses are and how much you have available to save. This budget calculator will also encourage you to consider areas where cost savings can be made and will motivate you to spend less and save more.
Tip 3: Decide where you can make household savings
Another simple way to get started with savings is to plan your household budget. Looking at
at your monthly expenditures, are there areas where you could reduce your outgoings? Our annual budget spreadsheet can help you to manage you income and expenses and budget more effectively. Knowing how much you are spending each month, will help you better plan for events throughout the year and will highlight where improvements can be made.
Tip 4: Shop around for better value
Whether it's your energy provider, television or internet supplier, or mobile phone company - it's worthwhile to compare the rates you're getting with other providers. Switching is usually simple, hassle-free and might save you money. Use an online comparison website to find impartial price comparisons on things such as gas and electricity prices and other household outgoings.
Tip 5: Don't forget your tax back
Another great way to save money is to pick up tax relief on expenditures. Did you know that you can claim tax back for many things like: medical fees, renting your home, mortgage interest, and more? Check out Revenue.ie for a full list of tax reliefs available.
Tip 6: Calculate your savings
We also have a useful savings calculator which should help you work out how much you need to save each month to achieve your savings goal target.
Saving with Zurich
At Zurich we have a range of options to suit regular savers and can create a personal savings plan to suit you. By putting a certain amount away regularly in a Regular Savings Plan, your savings are invested in a range of investment funds depending on your risk profile. You can opt for higher risk funds with a higher potential return. Or limit the risk to your savings with lower risk funds.
Once you have had time to consider your saving and investing options, you should speak to a Financial Broker, or Zurich to see how we can help. You can also Apply Online for a hassle free way to get started.
About: Smart Saving
When it comes to your savings and investments, Zurich is committed to doing the best we can for our customers. So, if you'd like to take the next step, get in touch today. Find a financial advisor located near you in Ireland or get in touch with Zurich's financial advisors to start your smart saving investment journey.
Warning: Past performance is not a reliable guide to future performance.
Warning: The value of your investment may go down as well as up.
Warning: Benefits may be affected by changes in currency exchange rates.
Warning: If you invest in these products you may lose some or all of the money you invest.
Related articles
Filter by category
Follow us on
Sign Up Here
For promotional offers, news, updates and access to exclusive reports from Zurich

Sending Answer, please wait ...
Your answer has been successfully submitted. Thank you for your participation.
An error has occurred attempting to submit your answer. Please try again.