2018 outlook for investors
David Warren explains why, in 2018, Zurich hope to continue to add value for advisors and customers by actively managing both active asset allocations and security selection.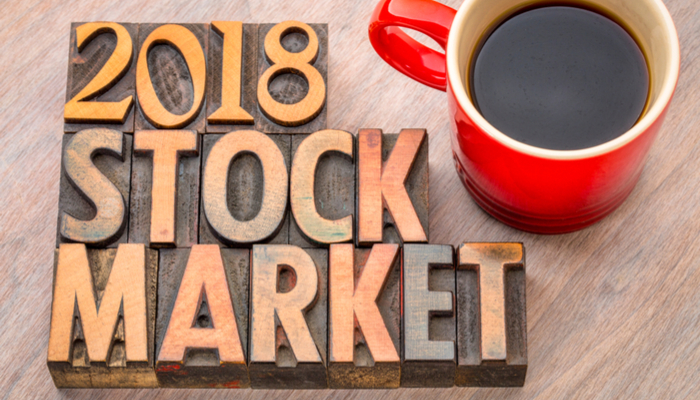 In the past 12 months, there have been less than 10 days in which global markets for a euro investor have fallen more than 1%, and none of those were greater than 2%, writes David Warren. So what can we expect in the year ahead?
We have just experienced another strong year in equity markets. Global equity markets in euro terms have gained 9% and in some segments of the market, such as technology, it has been an exceptionally strong year.
At Zurich, our broad view is that while equities are expensive relative to their own history, there are more gains in this secular equity bull market. But as we've signalled for some time, investors need to be prepared for the type of volatility that is more typical of this stage of the cycle, even if that has been pretty much absent in the past year.
For now, our bias remains to add to risk during any periods of market nervousness. There is a level of anxiety in the equity market that is not normal at this stage of a prolonged and very substantial equity advance. More than one commentator has described equity market bullishness as "a mile wide and an inch deep", suggesting that positive sentiment is pervasive but shallow.
Short term investor sentiment seems to evaporate as a result of even the smallest market drop. And yet we have had very few market drops this year. In the past 12 months, there have been less than 10 days in which global markets for a euro investor have fallen more than 1%, and none of those were greater than 2%.
Many commentators have been puzzled by this apparent stability but no cycle is the same - history rhymes rather than repeats - and our preferred approach is to look at the overall evidence rather than be transfixed by one factor. We have participated in a clear strong upward trend in equity prices and we want continue to do so. But balancing this is another key part of our job, which is to be aware of the level of risk in the markets. Equity valuations are clearly stretched on their own terms, even if they look cheap compared to historically expensive sovereign bond markets. Risks rise as valuations go higher - as has happened in the last number of years - so we are left with an expensive market with higher risks. However, that is standard at this stage of the cycle; it's something to be conscious of rather than feared; managed rather than avoided. At some stage markets will peak and have a cyclical or even a more prolonged correction.
There are a myriad of factors to keep people out of the markets but oddly enough it's the same list that has been presented for the past number of years. We're very conscious of the secular backdrop of high debt levels, the still continuing healing taking place post the great financial crisis, and the distortions to free market prices caused by central bank interventions in money, credit and bond markets - even if these have been necessary in many cases.
Yet none of these are reasons to shy away from markets. Rather they are the specific and possibly peculiar characteristics of this cycle. Allied to the standard geo-political concerns and a lively debate about active and passive management, we have plenty of fuel for debates among market participants and reasons to adopt a negative or positive market bias.
Our aim is to understand and to navigate through these debates, to actively manage both active asset allocations and security selection and to successfully participate in markets. That way we hope to continue to add value for advisors and customers.
About: Zurich Investments
David Warren is Chief Investment Officer at Zurich Life Ireland. The team at Zurich Investments is a long established and highly experienced team of investment managers who manage approximately €21.9bn in investments of which pension assets amount to €9.9bn. Find out more about Zurich Life's funds and investments here.
Warning: Past performance is not a reliable guide to future performance.
Warning: Benefits may be affected by changes in currency exchange rates.
Warning: The value of your investment may go down as well as up.
Warning: If you invest in these funds you may lose some or all of the money you invest.
Related articles
Filter by category
Follow us on
Sign Up Here
For promotional offers, news, updates and access to exclusive reports from Zurich

Sending Answer, please wait ...
Your answer has been successfully submitted. Thank you for your participation.
An error has occurred attempting to submit your answer. Please try again.