Mixed performance for markets
Last week weighed heavily on global returns, and while the US market was positive, the strength of the Euro meant flat returns for Irish investors. Ian Slattery reports.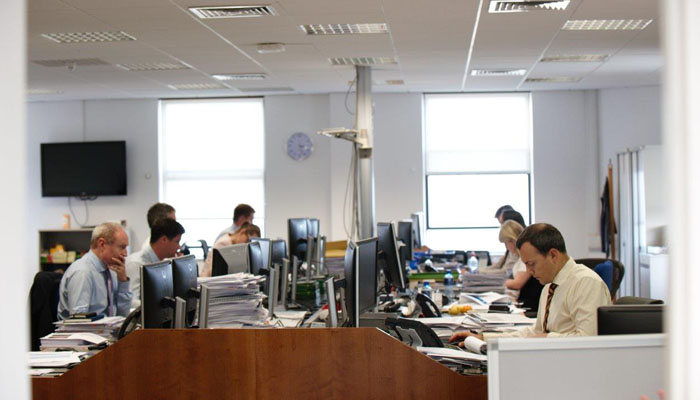 After surging more than 7% over the first four weeks of the year, the S&P 500 Index reversed course last week, falling 3.9%, its steepest one-week decline in just over two years. The mood in Europe was similarly downbeat during the week. With a rising euro weighing on European exporters, European markets fell by 3.0%.
However, despite January's rocky ending, the S&P 500 still returned 5.7% for January (in local currency), its best one-month performance since March 2016.
In yet another solid employment report, the US economy added 200,000 jobs in January, ahead of forecasts for about 180,000. The unemployment rate held steady at a 17-year low of 4.1%.
Last week weighed heavily on global returns, dragging the index down to -0.1%YTD. Despite the US market being positive for the month, Euro currency strength meant returns for Irish investors were flat.
Japan and Hong Kong continue to lead the way for equities up 1.1% and 4.9% respectively YTD in euro terms. Commodities also endured a tough week with oil down just over 1%. Gold and copper also saw falls of -1.2% and -0.4% for the week.
The week ahead
Tuesday 5 & Wednesday 6 : Meetings of the Reserve Bank of Australia (RBA) and the Bank of England (BoE) dominate the monetary policy sphere, and while no changes are expected, the comments will be worth watching.
Thursday 8 February : BoE rate decision and inflation report is expected to keep rates unchanged, but the statement, minutes and inflation report are all vital as they give insight into the outlook, and will likely prompt sterling volatility.
China trade balance (January): exports forecast to rise 9.1% year-on-year, from a 10.9% growth in December.
About: Zurich Investments
The team at Zurich Investments is a long established and highly experienced team of investment managers who manage approximately €22.4bn in investments of which pension assets amount to €10.1bn. Find out more about Zurich Life's funds and investments here.
Warning: Past performance is not a reliable guide to future performance.
Warning: Benefits may be affected by changes in currency exchange rates.
Warning: The value of your investment may go down as well as up.
Warning: If you invest in these funds you may lose some or all of the money you invest.
Related articles
Filter by category
Follow us on
Sign Up Here
For promotional offers, news, updates and access to exclusive reports from Zurich

Sending Answer, please wait ...
Your answer has been successfully submitted. Thank you for your participation.
An error has occurred attempting to submit your answer. Please try again.