Markets hit a high
In his weekly round-up of the markets, Ian Slattery reports that equities moved higher as interest rate expectations rise.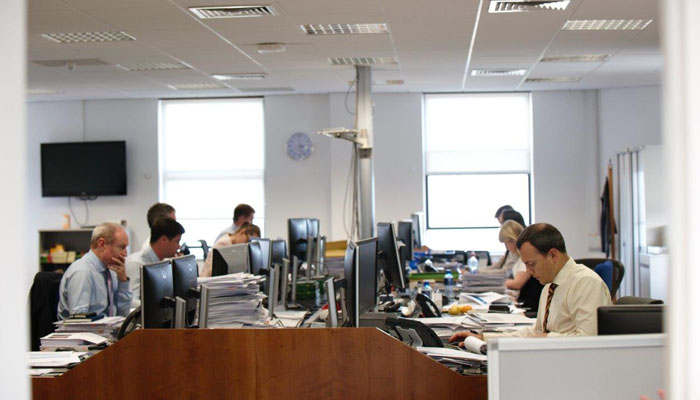 The US Government shut down did little to deter global equities as they moved higher once again, bringing the year-to-date return to over 3%. Negotiations are ongoing on Capitol Hill, as both sides of the political divide attempt to bridge the gap.
The first full week of Q4 earnings on the S&P was positively received and economic data also impressed. Strong retail sales and industrial production combined with forecast beating inflation data provided a supportive backdrop for equities. Consumer sentiment in the US however did see a drop from the last reading.
The US 10 year treasury yield moved above 2.6% for the first time since last March, as market expectations for US rate rises moved upwards. The Euro also moved to a three year high versus the US Dollar.
The global index in euro terms was up 0.4% last week continuing the strong start to the year. Hong Kong led the way, up 2.7% in euro terms.
Oil paused for breath following its recent strong run, but remains above $63/barrel. Copper closed down nearly 1% for the week whilst gold was down 0.5%, in what was a poor week for commodity investors.
The 10-year US bond yield finished the week at 2.6% while the German equivalent was at 0.57%, relatively unchanged from 0.58% a week ago.
The EUR/USD rate closed the period at 1.22, whilst EUR/GBP was at 0.88 having stabilised somewhat recently.
The week ahead
Wednesday 24 January : The consensus forecasts a slight decline in the composite eurozone PMI data, down to 57.9 from 58.3. However, an indicator above 50 still represents an ongoing expansion of activity.
Thursday 25 January : No change is expected when the ECB meets for its first interest rate decision of 2018. The associated commentary will be closely watched for any indication of the council's views on the recent euro currency strength.
Friday 26 January : The first estimate for US GDP data for Q417 goes to print where the median forecast is for a quarter-on-quarter growth figure of 2.9% (last 3.2%).
About: Zurich Investments
The team at Zurich Investments is a long established and highly experienced team of investment managers who manage approximately €22.4bn in investments of which pension assets amount to €10.1bn. Find out more about Zurich Life's funds and investments here.
Warning: Past performance is not a reliable guide to future performance.
Warning: Benefits may be affected by changes in currency exchange rates.
Warning: The value of your investment may go down as well as up.
Warning: If you invest in these funds you may lose some or all of the money you invest.
Related articles
Filter by category
Follow us on
Sign Up Here
For promotional offers, news, updates and access to exclusive reports from Zurich

Sending Answer, please wait ...
Your answer has been successfully submitted. Thank you for your participation.
An error has occurred attempting to submit your answer. Please try again.