US rate rise expected
Ian Slattery reports on investment performance and finds that stocks moved higher as markets eye a US rate rise later this week.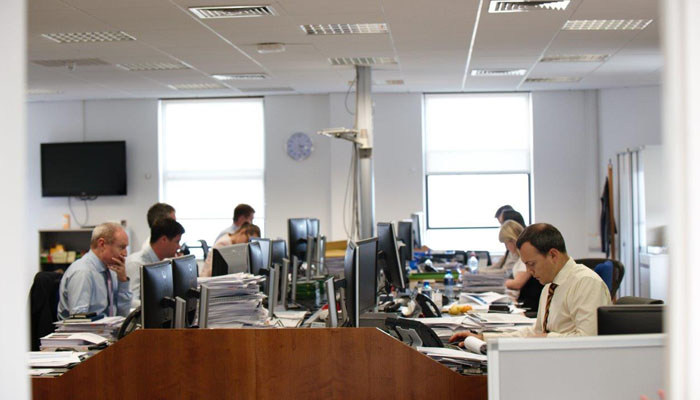 Markets moved higher once more, led by continued positive political moves from Washington and solid economic data. The US government averted a shutdown (as expected) and progress continued in the tax reform negotiations. Reports also surfaced that President Trump will propose an infrastructure spending package early in the New Year.
Friday's US non-farm payrolls data painted a broadly positive picture as the number of jobs created came in above expectations and the unemployment rate stayed near a 17 year low. However, as with previous recent releases, wage growth came in below forecasts.
The first round of Brexit negotiations drew to a close as the issue of the Irish border appeared to at least be temporarily solved, although details remain light. Sterling hit a six month high versus the euro as a result, but difficult negotiations remain on the road ahead.
The global index in euro terms returned 1.1% last week with Ireland a strong performer at 3.0%.
Oil fell for a second week in a row, returning just short of -2%, closing at $57.36/barrel. Copper fell more sharply, down 3.7%, to close at 297.9.
The 10-year US bond yield edged up slightly to 2.38%, as markets fully price in the expected interest rate move this week. The 10-year German equivalent closed at 0.30%, with no change from a week previously. The EUR/USD rate finished the period at 1.17, while EUR/GBP was at 0.88.
The week ahead
Wednesday 13th December : The market fully expects the US Fed to raise interest rates to 1.5% from the current 1.25% level. The accompanying commentary will be closely watched for information on the wind down of the QE programme.
Thursday 14th December : Both the Bank of England and the European Central Bank meet for interest rates decisions, where no change in current policy is forecast from either meeting.
Thursday 15th December : Flash manufacturing and services PMIs go to print in the eurozone, where further improvement in data will be seen as a boost for risk assets.
About: Zurich Investments
The team at Zurich Investments is a long established and highly experienced team of investment managers who manage approximately €21.9bn in investments of which pension assets amount to €9.9bn. Find out more about Zurich Life's funds and investments here.
Warning: Past performance is not a reliable guide to future performance.
Warning: Benefits may be affected by changes in currency exchange rates.
Warning: The value of your investment may go down as well as up.
Warning: If you invest in these funds you may lose some or all of the money you invest.
Related articles
Filter by category
Follow us on
Sign Up Here
For promotional offers, news, updates and access to exclusive reports from Zurich
Sending Response, please wait ...
Your response has been successfully submitted.
An error has occurred attempting to submit your response. Please try again.