Looking back and forward
Stocks drift lower on thin trading volumes during the final week of trading for 2017, but the focus now is on the year ahead and trading challenges and opportunities. Ian Slattery reports.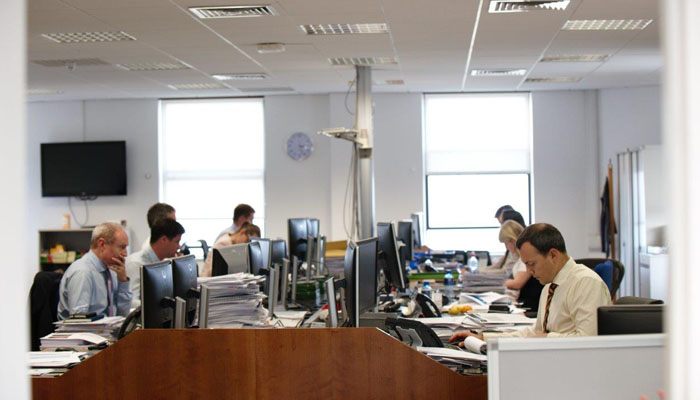 Markets closed the last week of 2017 on a negative note, albeit in light trading (volumes -28% vs the monthly average) in the holiday shortened trading period. For example, the bulk of the week's losses came in the last trading hours on Friday, as fund managers appeared to be booking profits for the calendar year.
On a monthly basis the tech heavy Nasdaq was up 0.4% to post gains in 11 of the 12 months in 2017. The Dow was up 1.8% to record nine consecutive months of gains for the first time since 1959, whilst the S&P 500 was up 1.0% for its first nine month winning streak since 1983.
There was a trickle of positive US economic data during last week. November home sales were better than expected and retail spending data was positive in the period leading up to Christmas. The Conference Board's Consumer Confidence Index, however, was lower after reaching a 17-year high in November.
The global index in euro terms was down 1.0% last week, although Hong Kong bucked the trend and was up 1.2% in local terms. Oil finished the year on a positive note, up 3.3% for the week, and 12.5% for the calendar year. Copper maintained its momentum also, and finished up 31.1% for 2017. The 10-year US bond yield finished the week at 2.41% and the 10-year German equivalent was at 0.42%. The EUR/USD rate closed the period at 1.20, whilst EUR/GBP was at 0.89.
The week ahead
Wednesday 3 January : German unemployment numbers are projected to drop slightly, but the rate is expected to hold steady at 5.5%.
Thursday 4 January : The US Federal Reserve releases the minutes of its December FOMC meeting, which saw the last rate hike of 2017. The minutes may shed further light on the committee's plans for 2018.
Friday 5 January : December's non-farm payrolls data from the US goes to print, where the consensus expects an increase of 188,000 on the jobs front, whilst the unemployment rate may see a tick down to 4.0%.
About: Zurich Investments
The team at Zurich Investments is a long established and highly experienced team of investment managers who manage approximately €21.9bn in investments of which pension assets amount to €9.9bn. Find out more about Zurich Life's funds and investments here.
Warning: Past performance is not a reliable guide to future performance.
Warning: Benefits may be affected by changes in currency exchange rates.
Warning: The value of your investment may go down as well as up.
Warning: If you invest in these funds you may lose some or all of the money you invest.
Related articles
Filter by category
Follow us on
Sign Up Here
For promotional offers, news, updates and access to exclusive reports from Zurich

Sending Answer, please wait ...
Your answer has been successfully submitted. Thank you for your participation.
An error has occurred attempting to submit your answer. Please try again.