The rise of digital banking
As banks continue to reduce their branches across Ireland, customers are increasingly doing their banking transactions online. New digital banking alternatives are also on the rise, while at the same time traditional banks are exiting the market. So what does this mean for customers?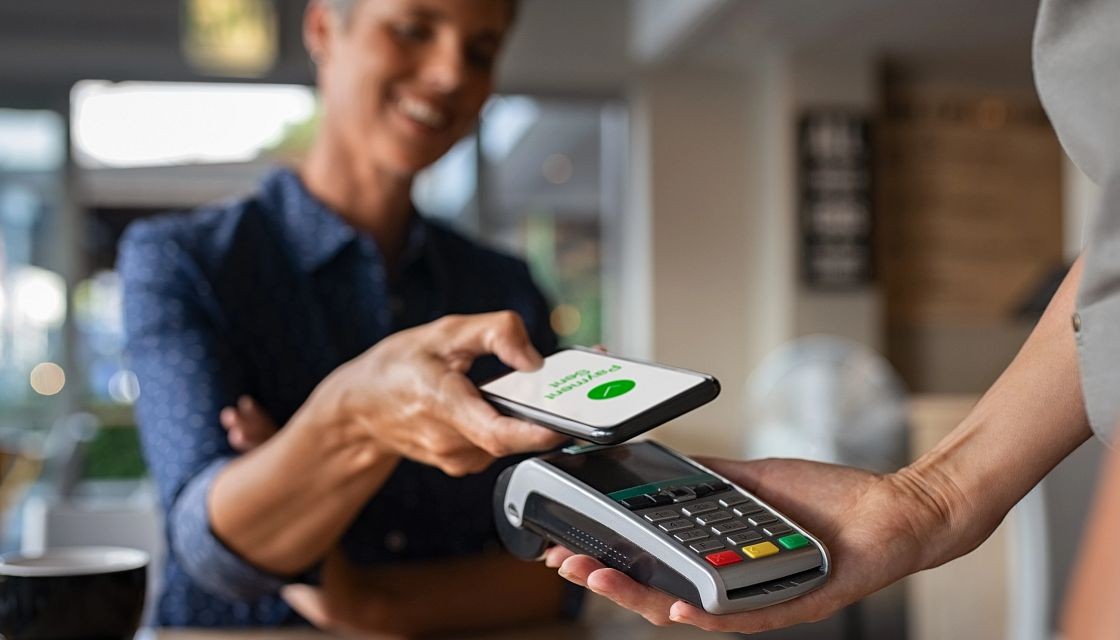 Recently, there has been a lot of change in the banking sector in Ireland. Banks are reducing the number of branches they have nationwide, and this is leading to customers doing more of their banking transactions online.
With Ulster Bank and KBC announcing their intention to leave the Irish market in the coming years, customers are considering their options when it comes to banking, particularly with regard to moving their savings on deposit to investments that might offer greater returns.
The decline of traditional banking contrasts with the rise in the digitalisation of financial transactions and the introduction of digital banks such as N26 and Revolut. Increasingly, banking customers are looking at alternatives. In fact, the N26/Accenture study, which surveyed more than 47,000 banking customers in 28 markets, backs this up. According to the study, digital banking adoption is expected to grow to 70% in the future, growing to a potential market size of 1.4 billion customers*.
Why are more customers switching to digital banking?
According to the N26/Accenture study, Ireland has the greatest level of trust in digital banking in Europe and has recorded one of the fastest adoption rates globally over the past few years. So why are more customers switching and what are the options?
Understandably, digital banking affords customers the ease of completing transactions quickly. In the digital world, bank branch closing times are not an issue and transactions can be completed online, on a mobile and at any time of the day or night.
As more people switch to digital banking, trust in digital banks is growing momentum too. A big driver of adoption is competitive pricing, simple and efficient service provided via an app and/or website, and clear communications. The digital banks that do these things well are seeing increasing numbers of customers moving to digital-only banking.
While some people are happy with their current provider, others are learning of the features offered by digital banks and this is motivating an increasing number of people to make the switch.
Wide choice of digital savings products
At Zurich we aren't a bank, but we do offer savings and investment products for those looking for a competitive alternative to savings on deposit or lump sum investments.
Zurich is one of Ireland's most successful life insurance companies and has an enviable track record in managing customer's savings. With a range of investment options to suit most investors, easy to use calculators and digital tools, and instant online access to your investment details through your personal dashboard, you can have confidence when you invest with Zurich.
At Zurich we have a range of funds to suit whether you're a regular saver, lump sum investor, or both.
You can watch your savings grow over time by putting an amount away regularly in a Regular Savings Plan. Your savings are invested in a range of investment funds depending on your risk profile.
The Investment Bond for lump sum investors is suitable if you have a lump sum of money to invest, such as an inheritance or existing savings. Your money can be invested in Zurich's range of investment funds including the risk rated Prisma Funds.
If you have a lump sum to invest and would like to continue to make regular contributions over time, Zurich's Special Savings Plus plan offers you the best of both worlds.
What are the pros of digital banks?
Digital banking affords customers many great benefits, not least because it is convenient and gives customers 24/7 access to their bank. It also allows customers to automatically set up regular payments for things like utility bills, pay for products and services online, and it also gives instant and full visibility of all transactions taking place.
Other benefits are that its paperless banking, it allows lost or stolen cards to be blocked instantly and it can give added privacy and security for customers.
Do we still need offline banking?
While it is hard to imagine a future where offline banking doesn't exist, the continued rise and pace of change in the digital banking sector is inevitable. Although adoption to online banking is likely to continue, offline will still have its role to play for some banking customers.
Warning: The value of your investment may go down as well as up.
Warning: Past performance is not a reliable guide to future performance.
Warning: Benefits may be affected by changes in currency exchange rates.
Warning: If you invest in these products you may lose some or all of the money you invest.
Related articles
Filter by category
Follow us on
Sign Up Here
For promotional offers, news, updates and access to exclusive reports from Zurich

Sending Answer, please wait ...
Your answer has been successfully submitted. Thank you for your participation.
An error has occurred attempting to submit your answer. Please try again.