Financial and savings goals: Six steps to set and achieve them
In this article we are going to provide a step-by-step guide to help you set realistic financial goals, how to adjust your saving plan accordingly, and explain how to evaluate whether you are on target to reach your savings objective.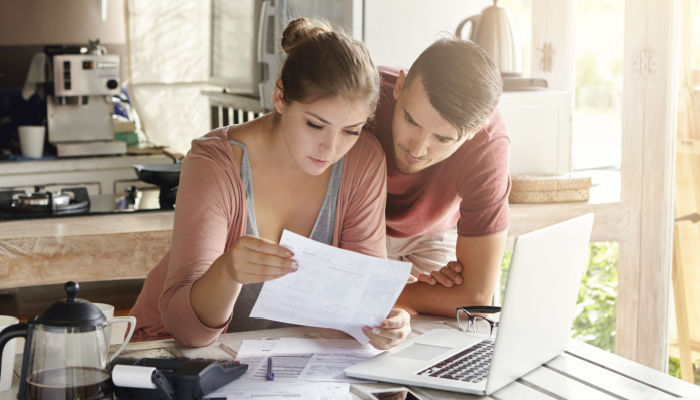 This article is part of the Zurich Investment Academy, a set of resources designed to increase your financial wellbeing and give you the confidence to save, invest and plan for your future.
Zurich has been meeting the financial needs of people in Ireland for over 40 years. Our award-winning* investment team, in Dublin, is responsible for funds under management of approximately €28.4 billion, of which pension assets amount to €17.1 billion**. And more than 23,000 people in Ireland have a savings plan with Zurich***.
The Zurich Investments Academy learning material is free to use and has been created to give you the tools and material you need to start investing with Zurich.
In this article we are going to cover:
How to calculate your savings budget

Working out what your financial goals will be

Establishing if your savings goal is realistic
Step 1: Calculate your budget
The first thing you need to understand is how much you can save monthly or yearly, and a realistic budget can help you achieve this. You need to work out what your incomings and outgoings are and decide how much money you'll be able to put aside each month to help you achieve your goals. Once you understand how much you can afford to save after paying for your expenses, you can set your financial and saving goals. Our handy guide on how to create a budget can help you with this step.
Step 2: What should your financial goals be?
Deciding what your financial goals should be will depend on each individual. If you are not sure what you want to save for but just know that you want to start saving, maybe you could draw up a 'wish list' of the things or experiences you would like to be able to afford. Now prioritise that list because you can't do everything at once.
Perhaps you'd like to buy a house or new car? Maybe you're planning the holiday of a lifetime or your dream wedding. You could be saving for a rainy day, your children's education, or your retirement. Whatever is top of your list is the savings goal you should aim for.
Here are some examples of short, medium, and long-term saving goals:
Step 3: Short-term financial goals (< 2 years)
One short-term financial goal could be that you want to save for an emergency or rainy-day fund. You might not have any idea in mind for what you will use this money for, but it's comforting to know that if something unexpected comes up, you have the funds available to you. For example, if you need to make improvements to your home or buy a new car, at least you will have your emergency fund to tap into if you need to.
Another short-term financial goal could be to pay off your credit card bill or other debts you might have. The motivation to pay off your debts as soon as possible means you can continue saving for other things you want to do in life. Plus, you'll be in the habit of saving.
Step 4: Midterm Financial Goals (2-7 years)
Now that you are in the habit of saving, it's time to think about your mid-term financial dreams and goals. You might be starting to save to buy a house. In the current environment, house prices are still rising with no sign of prices falling in the current climate of high inflation, low supply, and interest rate increases****.
But it's not just house prices that are going up. Buying a house in Ireland doesn't just involve making a final offer on a house. There are additional hidden costs like solicitor and conveyancing fees and stamp duty. With this in mind, the sooner you start saving, the more likely you will get on the property ladder.
If you already own your own home, you might be thinking about making home improvements or extending your home to meet your families' growing needs.
If you are considering work on your house, don't go further into debt. There may be lots of home improvements you'd like to make but adding debt is never a good idea. Instead, try and save some money to create the finances needed.
Work out how much you can afford to spend on home renovations. Quite often projects start with a list of changes to be made rather than the price that can be afforded. If you know exactly how much you are willing to spend or can afford, then you have a goal to save towards.
Are you thinking about upskilling or further education for yourself? A great motivator to start to save for further education for yourself is recognising that if you have additional qualifications, you could earn more money in the future. Do your research and see what course you would like to undertake, and how much it will cost. This could be your medium-term savings goal, one that will benefit you in the long-term.
Step 5: Long-term financial goals (7+ years)
Your retirement may seem like a lifetime away, but the truth is, the sooner you start planning for it, the brighter your future will be.
Tax relief is by far the greatest advantage of saving in a pension and Government tax relief is available on any money you save into your pension. If you're paying tax on the higher rate, you're entitled to get a 40% saving on any pension contribution you make.
How much you save into your pension is up to you, but it usually depends on when you would like to retire, what lifestyle you would like in retirement and how much you can afford to save. It's always best to start your pension at a level you feel comfortable with, and then revisit this periodically to see if you have more disposable income to put into your pension. With a Zurich pension you can save from €30 per month.
Providing for their children's education, from primary school right through to third level, is a priority for most parents. The costs of education are substantial and continue to rise*****. If you are a parent, one solution is to start saving early and gradually build up the funds necessary to support your children's education.
If you are unsure of the costs involved and how much you will need to save for your children's education, you can use Zurich's Cost of Secondary School Calculator to work out the estimated costs of sending your children to secondary school and to see how much they might need to save each month to meet these costs.
You can also use Zurich's Cost of College Education Calculator to establish the bigger cost of sending your children to college and to see how much you will need to save each month to support your children when they go to college or university.
The cost of education is high and tends to increase over the years. So, it makes sense to plan ahead and build up your savings year-on-year? With a Regular Savings plan from Zurich you can gradually build up the funds necessary to support your children's education.
So, whether you plan to save more for a specific objective or rainy-day fund, start a pension or increase your contributions, look at protection for your family or business, or all of these things, now is as good a time as any to get started. For more saving and financial goal ideas, you can read our article on setting savings objectives and planning for your future.
Step 6: Is your saving goal realistic?
Now that you have defined what your saving goal is, you should think about how realistic this goal is and the steps you will need to take to achieve your savings objective. A simple way to work this out is to calculate how much you need to save monthly to achieve your savings goal. For example, if your goal is to save €50,000, and you want to achieve it in five years, you will need to save €840 a month for 60 months to achieve your goal.
Now you can compare this number with your saving budget. If your monthly savings need is bigger than your monthly savings budget, you need to limit your expenses, set a longer saving period or increase your income.
Investing your savings with Zurich in a regular savings fund can help you achieve your savings goals without limiting your expenses if your budget is tight. Past performance shows that money grows faster in a Zurich Prisma fund than in a cash fund******.
Sources:
*Brokers Ireland, Awarded Investment and Pensions Provider Excellence in 2014, 2015, 2016, 2017, 2018 and Investment Provider Excellence in 2019, 2021 and 2022
**Zurich, 31st December 2022.
***Zurich, May 2020.
****CSO Residential Property Price Index, February 2022.
*****Zurich, April 2023.
The information contained herein is based on Zurich's understanding of current Revenue practice as at 01 April 2023 and may change in the future.
Warning: Past performance is not a reliable guide to future performance.
Warning: Benefits may be affected by changes in currency exchange rates.
Warning: The value of your investment may go down as well as up.
Warning: If you invest in these products you may lose some or all of the money you invest.
Related articles
Filter by category
Follow us on
Sign Up Here
For promotional offers, news, updates and access to exclusive reports from Zurich
Sending Response, please wait ...
Your response has been successfully submitted.
An error has occurred attempting to submit your response. Please try again.