Finding our financial feet in 2017
Markets slip slightly after a quiet week of trading but commodities saw a positive week, as gold, silver, crude oil, and copper all delivered positive returns, writes Ian Slattery.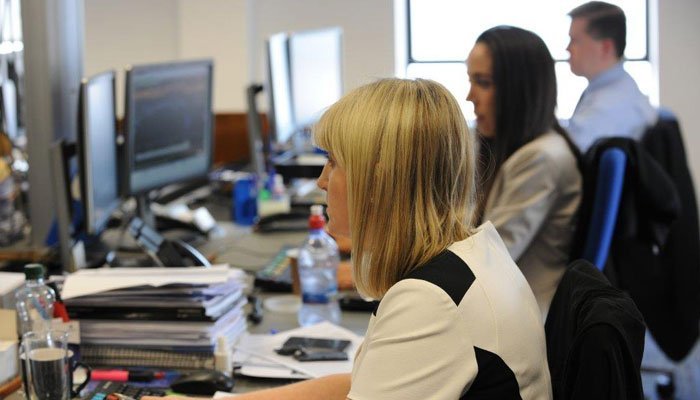 Market volumes were markedly lower in a shortened week of trading, as the majority of stock exchanges were closed at some point for holidays. Major US indexes fell, but it is worth reflecting on this in the context of the strong rally seen over the previous seven weeks.
There was little economic news to speak of but the US Conference Board's index of consumer confidence rose in December to its highest reading since August 2001, suggesting some of the post-election optimism found in stock markets is being passed through to households.
The global index produced a negative return for the week, posting a 1% loss (in euro terms), however equities returned just short of 12% for the year, outperforming bonds.
Commodities saw a positive week, as gold, silver, crude oil, and copper all delivered positive returns, and all provided double digit growth in euro terms over the course of the calendar year.
The US 10-year bond finished the year at 2.44%, as positive price action (yield moves inversely to price) over the final 10 days of the year pared some of the losses seen since the election of Donald Trump.
The euro was steady against the dollar over the week, with the EUR/USD rate closing the year at 1.05, from 1.09 at the end of 2015. Conversely, the EUR/GBP rate finished the year at 0.85, from 0.74 a year ago.
The week ahead
Wednesday 4th January: The Fed minutes from December's meeting, where rates were raised, are released. There are not too many insights expected, but further light may be shed on potential rate rises in 2017.
Thursday 5th January: The key UK services PMI reading goes to print where it is expected to rise to 55.5, with a reading over 50 signifying a positive expansion.
Friday 6th January: US non-farm payroll data for December is released where the consensus is for a figure of 175,000 - down slightly from 178,000 in November. The unemployment rate is expected to rise to 4.7% from 4.6%.
About: Zurich Investments
The team at Zurich Investments is a long established and highly experienced team of investment managers who manage approximately €20bn in investments of which pension assets amount to €9.5bn. Find out more about Zurich Life's funds and investments here.
Warning: Past performance is not a reliable guide to future performance.
Warning: Benefits may be affected by changes in currency exchange rates.
Warning: The value of your investment may go down as well as up.
Warning: If you invest in these funds you may lose some or all of the money you invest.
Related articles
Filter by category
Follow us on
Sign Up Here
For promotional offers, news, updates and access to exclusive reports from Zurich

Sending Answer, please wait ...
Your answer has been successfully submitted. Thank you for your participation.
An error has occurred attempting to submit your answer. Please try again.