16 financial new year's resolutions for 2023
Are you looking for ideas for financial planning this new year? Do you need to set some financial goals for the year ahead? Help is on hand with 16 financial new year's resolutions for 2023 to get you financially fit this year.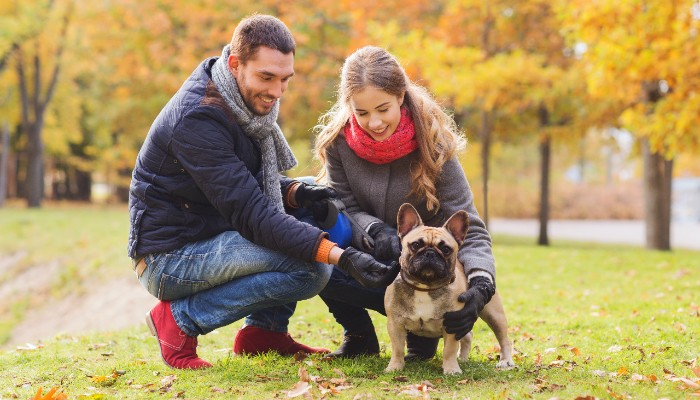 For many, the new year often heralds the need to look at our lives and think about where we could make improvements. While the new year is synonymous with setting goals or resolutions – quite often ones associated with getting physically fit and healthy – there are plenty of people who take the new year as an opportunity to look at their finances, set new goals and get financially fit.
A financial health check at any time of the year is a good idea, but the new year is a great time to look at your finances and put a financial wellbeing plan in place that will take you through the whole year.
So, whether you plan to save more for a specific objective or rainy-day fund, start a pension or increase your contributions, look at protection for your family or business, or all of these things, the new year is as good a time as any to get started.
Financial health check
We have lots of tips and tools to help you see where you could make improvements, set financial goals and manage your money better. Follow these 16 financial resolutions to get you achieving your goals in the year ahead and see what can go right when you make a positive change for your future.
So, let's get started with savings:
1. Set your goal and decide your budget
Before you start saving, think about what it is you are saving for. If you have a clear savings goal in your mind, it will make it easier to stay focused. Once you have established what it is you are saving for, work out how much you will need to budget for these additional savings. We have a useful Budget Calculator that will help you to work out what your monthly income and expenses are and how much you have available to save. This budget calculator will also encourage you to consider areas where cost savings can be made and will motivate you to spend less and save more.
2. Review your incomings and outgoings
Another simple way to get started with savings is to plan your household budget. Looking at your monthly expenditures, are there areas where you could reduce your outgoings? Our annual budget spreadsheet can help you to manage your income and expenses and budget more effectively. Knowing how much you are spending each month will help you plan for events throughout the year and will highlight where improvements can be made.
3. Pay off your debts
If you have any outstanding bills or debts such as credit card bills or overdrafts, make a conscious decision to pay them off on time and in full. This will mean you can better organise your outgoings in the new year and will also mean you don't have to pay additional interest or fees on the debt. Look at your spending patterns and see if there are ways to cut back and limit your outgoings. If possible, avoid getting into debt by only spending money you have, and try not to use overdrafts or credit cards to pay for things, especially if they are items you could live without.
4. Cut costs and save money
Take some time to look at your outgoings such as your broadband or energy provider. Do you have too many TV subscriptions or is your mobile phone company providing value for money? Why not take the time to compare providers and switch to cheaper alternatives where possible? You could be pleasantly surprised with the savings you can make by shopping around.
5. Get tax back
Did you know you can claim tax back on many things like medical fees, renting your home, mortgage interest, and more? A great way to save money is to claim tax relief on expenditures such as these, so why not check out Revenue.ie for a full list of tax reliefs available.
6. Develop a good savings habit
Getting into the habit of saving each month has many great benefits. So, whether you decide to use the money you have saved for an emergency, rainy day fund, or for a specific goal like a house deposit or your child's education, our guide and six simple tips will get you started on your savings journey and help you develop a regular savings plan.
7. Set yourself a savings challenge
If you're looking for an easy and effective way to get into the habit of saving each week, why not try the 12-month savings challenge. We have a blog that covers this saving plan and a downloadable monthly savings schedule to keep you on track.
8. Build an emergency fund
You may have decided to save because you have a specific savings goal in mind. But sometimes in life the unexpected happens and you need to access funds quickly. By building up an emergency fund you have peace of mind that you have funds available in the event that the unexpected happens.
9. Start to save regularly
Once you have developed a good savings habit, continue that with regular savings each month. At Zurich we have a range of options to suit regular savers and can create a personal savings plan to suit you. By putting a certain amount away regularly in a Regular Savings Plan, your savings are invested in a range of investment funds depending on your risk profile. You can opt for higher risk funds with a higher potential return. Or limit the risk to your savings with lower risk funds.
10. Invest your income excess
Once you have paid your bills and outgoings, do you have excess income that is just sitting in the bank? This money sitting in the bank could be working harder for you if it was invested rather than sitting on deposit giving you a low rate of interest. When you invest your money in a fund, the aim is to grow your savings faster than interest rates offered by regular savings on deposit.
Now it's time to look at pensions:
11. Start a pension
Your retirement may seem like a lifetime away, but the sooner you start planning for it, the brighter your future will be when you retire. With a Zurich pension, you can save from as little as €30 a month, but of course it's up to you how much you save depending on when you would like to retire, what lifestyle you would like in retirement and how much you can afford to save. A simple way to check how much you should save is to use our Pension Calculator.
12. Calculate tax relief on pensions
Tax relief is by far the greatest advantage of saving in a pension and Government tax relief is available on any money you save into your pension. If you're paying tax on the higher rate, you're entitled to get a 40% saving on any pension contribution you make. This incentive is a great way to save money for your retirement, and the fact that there is tax relief available on these savings, makes starting a pension a no brainer.
13. Increase your pension contributions
If you already have a pension, are you in a position to make extra contributions? Additional Voluntary Contributions, or AVCs, are extra contributions you can make in addition to your existing pension that give you the opportunity to grow your pension ahead of retirement. They are also a tax efficient way of saving money as you can claim tax relief against AVCs, subject to revenue limits.
Learn more about the benefits of making additional voluntary contributions in our article that details everything you need to know about pension contributions.
14. Get pension advice
When it comes to pensions, sound advice is invaluable, so it's a good idea to seek advice from a financial advisor. An independent financial advisor can guide you through the process and help you select the right plan for your circumstances. You can find a local financial advisor near you with our Advisor Finder. Alternatively, our Financial Planning Team can provide you with more information about Zurich's pension plans and options.
Let's look at your protection needs:
15. Plan protection for life's uncertainties
There is a common misconception that if you have health insurance you don't need life insurance or serious illness cover, when in fact this couldn't be further from the truth. Life can be unpredictable, but by planning in advance you can protect yourself and your family against life's uncertainties. Use our life cover calculator which can help you find out your life cover needs. Whether you're looking for protection for your family, or cover for your business, protecting you and your family with life insurance might cost less than you think. From as little as €10.10 a month, Zurich financial planners are here to help you choose the right life insurance policy for you.
16. Shop around for better value
Are you planning to buy a house this year? Mortgage Protection is a necessary part of a new mortgage agreement, but rather than stick with the bank for mortgage protection, it pays to shop around.
You may already have mortgage protection in place, but did you know you can change your mortgage protection provider? Zurich offer competitive and flexible mortgage protection and if you use our mortgage protection tool to get a quote you'll see the great value we offer.
Why Zurich?

Zurich has been meeting the financial needs of people in Ireland for over 40 years, and whether it is pensions, savings, investments or life insurance, we have a range of options to suit our customers.

Once you become a customer of Zurich you get 24/7 access to Zurich's online client centre, where you can see how your pension, savings and investments are performing at any stage. And with a wide range of helpful tools, calculators and videos, you'll have access to everything you need to help you plan for your future.

The information contained herein is based on Zurich Life's understanding of current Revenue practice as at December 2022 and may change in the future.
About: Smart Saving
When it comes to your pensions, savings, investments and protection, Zurich is committed to doing the best we can for our customers. So, if you'd like to take the next step, get in touch today. Find a financial advisor located near you in Ireland or get in touch with Zurich's financial advisors to start your financial wellbeing journey.
Warning: Past performance is not a reliable guide to future performance.
Warning: Benefits may be affected by changes in currency exchange rates.
Warning: The value of your investment may go down as well as up.
Warning: If you invest in these products you may lose some or all of the money you invest.
Related articles
Filter by category
Follow us on
Sign Up Here
For promotional offers, news, updates and access to exclusive reports from Zurich
Sending Response, please wait ...
Your response has been successfully submitted.
An error has occurred attempting to submit your response. Please try again.